The ! Factor: Rock, Ringtones, Politics & More
Staff

CCM Magazine

2005

27 May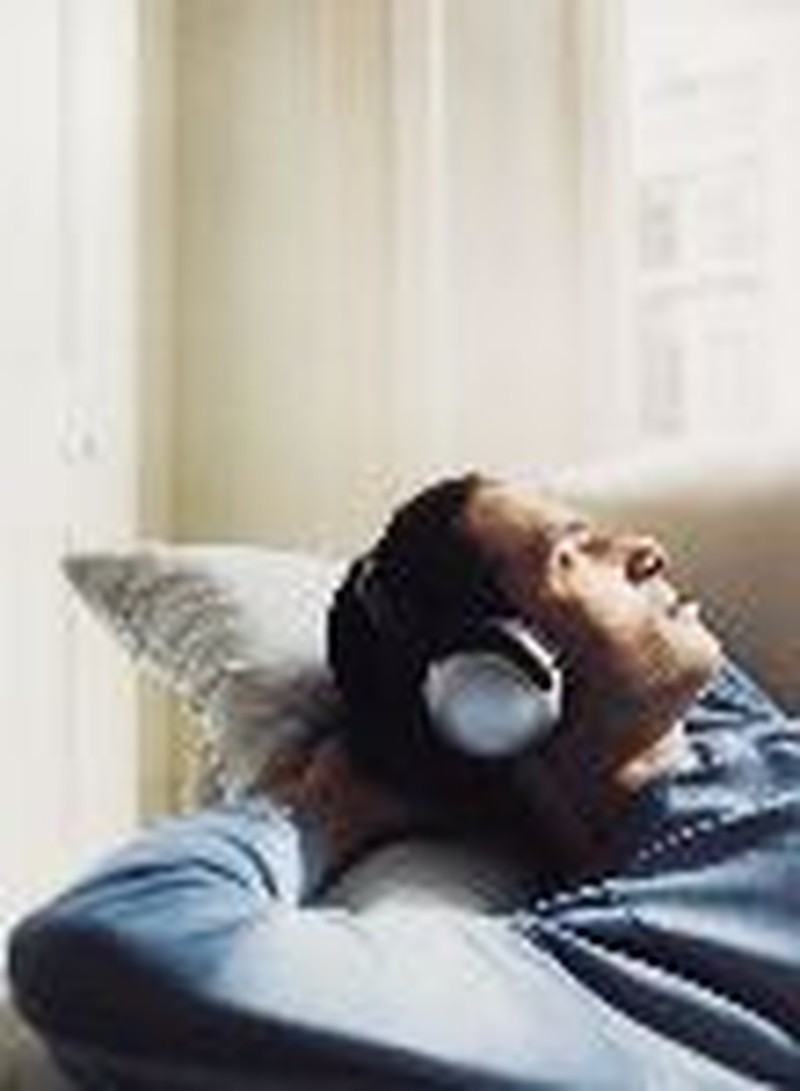 As any good purveyor of pop culture knows, trends come and go faster than you can say "Hammer pants." But when something truly extraordinary comes along, you know it's not going to be in the 99-cent bin any time soon. But what is it exactly that separates the 15 minutes of fame from the long-term success story? It's a little something we at CCM like to call !.
Now for all of you who've ever relished the fact that you discovered something grand before your friends did, this cheat sheet of sorts is for you. Get the inside track as we break down everything that's ! in 2005 -- from the best in rock to ringtones, from southern gospel to Smokie Norful, from politics to hot pop and everything in between.
! Rock
Thanks to the diligence and vision of so many artists, rock & roll claims more credibility in today's Christian music scene than most anyone might have imagined just a decade ago. Switchfoot and Relient K lead the new wave of Christian acts attaining mainstream success, as artists like Skillet and Thousand Foot Krutch seem poised to follow suit. Mainstay rockers Third Day continue to pick up honors such as the second GRAMMY trophy they nabbed in February, while rising rockers Sanctus Real dominate the dial as Christian radio's most played rock act of late. Of course, let's not forget SoCal product Jeremy Camp, who continues winning fans over at an astronomical rate.
Indeed, Christian rock's current success owes a debt of gratitude to all the acts that fought for creativity and credibility in the '90s. From Sixpence None the Richer to MxPx, bands expressed their art and faith on the very same stages as their general market counterparts. Starflyer 59 is one such band that remains as relevant today as it was over a decade ago when it struck its first chords.
"I have never wanted to be one of those bands that, if you listen to its album ten years later, you're embarrassed you ever bought it in the first place," says Starflyer singer-guitarist Jason Martin, whose band was one of the inaugural Tooth & Nail acts. "As artists, we are hoping to accomplish what we have been trying to do since we started, simply put out good music."
– David Jenison
! Hard Music
It's no secret Pillar and Kutless have led the way in the recent "mainstreaming" of hard music within the Christian community. Impressive album sales aside, consider it was just last year that Pillar performed on the nationally televised GMA Music Awards broadcast, and Kutless has already rocked the stage at one of the Rev. Billy Graham's crusades.
In the broader music world, though, there's no faith-driven hard music group that's been more influential than P.O.D. These San Diego-based rockers signed with Atlantic Records without ever toning down their message, and even with radio success, the band has no plans to tone down its music either. With a new album slated for 2005, the Southtown boys have recruited producer Greg Fidelman, best known for working with such hard rockers as Slipknot, System of a Down and Audioslave.
The future looks especially bright for Christian hard music with other extremely credible bands on the rise. For example, consider the momentum of current hardcore breakout Underoath. And nothing says "Give grandma a heart attack" like Demon Hunter, whose songs include such church choir faves as "Beheaded," "Coffin Builder" and "My Throat Is An Open Grave." Jokes aside, the kids love this Solid State Records band, and when it comes to faith-sharing, who's going to interrupt a group of guys who call themselves Demon Hunter?
The same boldness can be seen in their labelmates Norma Jean, who just released "O' God, The Aftermath" and saw a whopping 19,000-plus copies of the album snatched up its first week out. (To give you perspective, that's 5,000 more than Switchfoot's "The Beautiful Letdown" sold its first week!) "From our merchandise to the album artwork to our stage show, we like everything to have meaning," says Norma Jean drummer Daniel Davison. "We want to make sure everything is pleasing to the Lord and pleasing to His glory."
– D.J.
! Hip-Hop
Earlier this year the Gospel Music Association sent out a state-of-the-industry press release which announced: "… there has definitely been a shift [in Christian music sales] toward rock, hip-hop, urban and other styles particularly popular with younger consumers." While faith-based hip-hop has benefited from this increasing momentum in recent years -- make no mistake -- it has been a slow build.
Keeping the faith, Christian hip-hop's high profile advocate tobyMac continues to create inventive music while also helping equip a younger generation of artists. And breakouts such as GRITS, Tonéx and The Cross Movement have shown fans that the church's hip-hop community is not only talent-filled, but extremely diverse. Since the late '90s, GRITS has emerged as Christian music's most high-profile hip-hop group. The Tennessee two's resume includes Dove Awards, a GRAMMY nomination, film ("Something's Gotta Give") and television ("The Real World," "MTV Cribs") soundtracks, along with editorial love from the likes of SPIN, XXL, Vibe, The Source and URB.
Tonéx, meanwhile, continues to make surprising in-roads for faith-based hip-hop, especially in the more traditional gospel music world. The 28-year-old minister from Southern California owned this year's Stellar Awards, walking away with six, including "Artist of the Year" and "Song of the Year" — the latter for his standout "Make Me Over" off his double-disc release, "Out the Box" (Verity).
The Cross Movement is another primary reason the future looks bright for Christian hip-hop. The group has not only managed to grow its fan base — approaching 100,000 strong — with each release, it's even launched its own record label, appropriately dubbed Cross Movement Records. Founding member and label head John Wells is preparing to unveil a new campaign called "Why Hip-Hop?" He explains, "This will unite various forces already thriving in the Christian hip-hop arena and look to educate the industry about the facts and the potential of hip-hop music, appeal to those who can help this genre and ministry be better represented to a seeking generation, and demonstrate what hip-hop music, art and culture can look like when submitted to the Kingdom agenda of Jesus Christ."
– Jay Swartzendruber
! Pop
Get out of the box — fast. That seems to be a common thread linking ! pop acts MercyMe and Casting Crowns. As debut artists (2001 and 2003, respectively) each shot to popularity as though shuttled by the Superman ride at Six Flags. Already with a tail of success as long as Haley's Comet, these stars still have that ! brightness today.
American Music Award-winning MercyMe recently landed its third mainstream hit single with "Homesick" on the heels of hits "I Can Only Imagine" and "Here With Me." With platinum and gold-selling projects to its credit, the six-man group didn't have to imagine being one of the top-selling acts of 2004. Indeed, MercyMe was the only group with two albums — "Almost There" and "Undone" (INO) — appearing in the Top 10 of the year end Christian album sales chart.
Casting Crowns — boy, what else can we say about these kids? The stats are well-known, and when a cynical fellow journalist declared the other day he really digs this record, that summed it up. Mark Hall & Co. are the real deal. With seven nominations to convert to Dove statuettes this month and a boatload of records sold, Crowns are polished and ready to rule.
Veteran pop acts stand at the gate ready to challenge the younger, newer establishment, however. Seven-time Dove Award-winning Nichole Nordeman releases her project produced by Jay Joyce (Patty Griffin, Abra Moore) this month after a two-year hiatus. May also finds Latin diva Jaci Velasquez bowing a new record, and August is tentatively slated for Rebecca St. James' next offering.
Now who's it?
– Gregory Rumburg
! Tour
Though entertainment choices are plentiful amongst a series of package tours, this year's ! list topper has to be the tag team between MuteMath and Mat Kearney. Those familiar with the former can trace members' roots back to Earthsuit, though its eclecticism and initiative boil over into an entirely new format via the debut EP "Reset" (Word). Vocalist Paul Meany is one of today's most charismatic alternative front men, which, when coupled with an array of keyboards and percussion, is truly a lethal combination. Add in a series of electronic loops, pulsating programming plus lap-top derived arrangements, and the group's one of the most innovative and experimental acts of the modern era.
Singer/songwriter Kearney is cut from the same ingenious cloth. His freshman effort "Bullet" (Inpop) is known for its assorted amalgamation of pop, acoustic rock and hip-hop. Originally signed to Inpop, the breakthrough artist recently branched out his deal to the mainstream via Aware/Columbia and is likely to remain an unstoppable creative force. The tour promises top-notch talent and is sure to tantalize every concertgoers' sensory tentacles.
– Andy Argyrakis
! SoGo
It's been said before, but we now have the numbers to back it up: Southern gospel is the new alternative music.
Don't believe it? According to concert tracker Pollstar, Bill Gaither's Homecoming tour sold more tickets in 2004 than Rod Stewart, Elton John and Fleetwood Mac. In fact, Homecoming charted at #16 of all tours last year. The tour even landed on Rolling Stone's 2004 "Rock's Rich List."
Gaither, 68, remarked, "At this stage of my life, I'm just delighted to still be touring and included on a list with such great talent!"
Speaking of southern gospel, The Crabb Family continues to make surprising in-roads for a group reared on "that old time gospel music." Following its significant showing in the CCM 2005 Readers' Choice Awards, the family also nabbed no fewer than eight nominations for the 36th annual GMA Music Awards — including Group of the Year, Male Vocalist of the Year (Jason Crabb) and Song of the Year ("Through the Fire").
Of course, none of this is a surprise to readers of Homecoming Magazine. (Where have you been?)
– Chris Well
Editor, Homecoming Magazine
! R&B/Gospel
When it comes to gospel and R&B music, today's hottest names are Smokie Norful and Kierra "Kiki" Sheard. Just look at what they've done recently. Norful's "Nothing Without You" (EMI Gospel) landed the 2005 GRAMMY Award for Best Contemporary Soul Gospel Album, while the teenage Kiki recently nabbed nominations from the GMA Music Awards, the Soul Train Music Awards and the NAACP Image Awards.
"You can chase after success and recognition all you want, but the truth is that unless God ordains it, it really doesn't matter," says Norful, as if he isn't polishing that GRAMMY trophy this very second. "My goal has always been to see people blessed by the music God gives me, and that's happened beyond anything I ever imagined."
Of course, the GRAMMY wasn't the first award for this Arkansas-born sensation, whose debut disc, "I Need You Now," won three Stellar Awards on its way to making Norful Billboard's No. 1 Gospel Artist in 2003.
Coincidentally, Kiki's Top 10 single "You Don't Know" produced by Rodney Jerkins (Destiny's Child, Britney Spears)  was just recognized itself as Billboard's 2004 R&B Gospel Single of the Year. Though still not old enough to vote, Kiki continues to ignite radio and win fans with countless urban praise classics. Indeed, R&B Gospel is entering a new era, and it's one where these talents will finally get the acclaim they rightfully deserve.
– D.J.
! Worship
One look at 2005's release schedule and one thing is clear:  If Christian artists have anything to do with it, hymns will define the next wave of modern worship. But, that's then, and this is now.
Top 10 Worship Songs:
1) "Here I Am to Worship" by Tim Hughes
2) "Open the Eyes of My Heart" by Paul Baloche
3) "Lord I Lift Your Name on High"  by Rick Founds
4) "Shout to the Lord" by Darlene Zschech
5) "Come Now is the Time to Worship" by Brian Doerksen
6) "You Are My King" by Billy Foote
7) "Forever" by Chris Tomlin
8) "God of Wonders" by Marc Byrd and Steve Hindalong
9) "You Are My All in All" by Dennis Jernigan
10) "Breathe" by Marie Barnett
These are the top 10 songs sung in Sunday morning worship services across the United States at press time, according to CCLI, the official global reporting service for worship music. For more information on CCLI, visit ccli.com.
! Worship Song
"Here I Am to Worship" by Tim Hughes
It's probably a good thing that worship leader Tim Hughes didn't go with his gut on whether "Here I Am to Worship" would be a good Sunday morning praise song because Hughes frankly wasn't impressed with his own work — especially on an early rendition.
"I was playing some stuff on my guitar when the verse came out," Hughes modestly recalls. "But I just couldn't get a chorus that I was happy signing off on. The original one was so embarrassingly bad."
While leading worship at his home church, Soul Survivor in Watford, England, Hughes sang a retooled version of "Here I Am to Worship" for his pastor Mike Pilavachi, who promptly told him he should start using the song more often. Shortly after having that pastoral encouragement, the song became the title track for Hughes' 2001 debut "Worship Together."
"I'd been reading about the cross and thinking about Jesus' amazing sacrifice and how sometimes we don't know how to respond to that," Hughes says. "It's often too much for us to comprehend. And in the song I hope the chorus captures that feeling in a small way."
– Christa Farris
! Activism
Is your favorite artist an activist? Based on recent trends in Christian music, the answer, most likely, is "Yes." Whether they support a pro-life culture by advocating adoption, encourage sexual purity via the True Love Waits campaign, draw attention to persecuted Christians under oppressive governments, or call us to love convicts through ministries like Prison Fellowship, today's artists are making profound differences in our world. Some are actual pioneers in educating the church about important global, yet extremely personal issues. Consider Caedmon's Call and its activism to help the 250 million persecuted Dalits in India, or Natalie Grant and her heroic efforts on behalf of young children forced into slave-based prostitution.
And today's Christian artists aren't just daring; they're determined. Think about the fact that for three years now, their biggest emphasis has been on the AIDS and poverty emergency in Africa. There's a reason for that. Can you imagine if a tsunami of Indonesian proportions occurred every 6 weeks? That's the sobering reality of the drastic situation in Africa. Every month and a half, more than 200,000 people die from HIV/AIDS on the world's poorest continent.
This year you may have noticed some of your favorite artists wearing white wristbands, the international symbol for the fight against poverty. In America this movement is being spearheaded by The ONE Campaign, a coalition organized by World Vision, Bono's DATA organization, Bread for the World and others. The ONE Campaign calls for "compassion and justice to help the poorest people of the world overcome AIDS and extreme poverty." (To obtain your own white wristband and discover ways you can help, visit ONE.org.)
– J.S.
! Reading
If you had to think of just one book that's exploded over the past few years, there's a good chance it has a purple cover. Pastor Rick Warren's "The Purpose-Driven® Life," which hit 20 million copies and outsold mainstream blockbusters "My Life" by Bill Clinton, "The South Beach Diet" and "The DaVinci Code" combined, has become the best-selling hardback in U.S. history. The reader-friendly 2002 book, which describes how meaning in life comes through following God's purposes, has ignited a spiritual movement in countless communities around the world. Despite its unapologetic gospel orientation, "The Purpose-Driven® Life" has been embraced by the mainstream culture and even reached #1 on the New York Times Hardcover Advice list. Now, that's a crossover. 
Among Christian artists, "Blue Like Jazz" (Nelson Books) by Donald Miller is the other current, undisputed gem. Almost a catchphrase in the creative community of late, this fresh and practical tome is packed with accessible theology that reads like a memoir. Why all the buzz? The book resonated with almost everyone who read it, but especially those who wrestle with the paradoxical nature of faith, the trouble with getting spiritual needs met by organized religion and the desire to be culturally relevant. It may well be that Donald Miller is the new voice speaking to and for this generation.  His recent work is "Searching for God Knows What" (Nelson Books), and this summer he will release "Through Painted Deserts" (Nelson Books).
– Andrea Bailey
! Reverse Crossover
For so many years, Christian artists have worked to "spill over" into the mainstream, but these days the general market is spilling right back. One need only look at country legend Randy Travis, the consummate radio chart-topper who broke into the gospel market with his Dove Award-winning Inspirational "Journey" (Word). The singer/actor's faith-filled music even inspired the two-part season finale for CBS' "Touched by an Angel," which also starred Travis.
Another TV personality making the jump to gospel music is "The West Wing" actress Kristin Chenoweth. "I grew up basically wanting to 'be' Sandi Patty," explains the Tony Award-winning actress, whose new faith-based album is called "As I Am" (Sony/Integrity). "Her records had an impact because she was not only a great singer, but she had a great message. I wanted to make a record that could influence Christian women of all ages."
Still, there's more to come. Backstreet Boys' member Brian Littrell recently signed with Reunion Records for his solo Christian debut, set for a fall release, even as his group lights up pop radio with their new single "Incomplete." Littrell, who sold more than 55 million albums with the super-group, can be heard on WOW #1s with his version of "In Christ Alone."
– D.J.
! Technology
Everyone knows the download has become the up-to-the-minute link between Christian music and its listeners, and since downloading turned a regulatory corner, the practice emerged legit in 2004. Today every Christian music fan has the hits at his/her fingertips. From Mp3.com, you can now download these Top 5 Songs of 2004 (according to About.com which combines and averages national charts from Billboard, R&R and others.):
1. "Here With Me" - MercyMe
2. "Who Am I" - Casting Crowns
3. "Blessed Be Your Name" - Tree63
4. "Glory Defined" - Building 429
5. "Never Alone" - BarlowGirl
And for the Christian music junkie whose cell phone is glued to the side of his head, there is a new way to make a joyful noise. Yes indeed, when your friends hit you up, your phone can promptly proclaim the latest Christian chart-topper. For a minimal fee, Christian ringtones can be downloaded off the Internet and sent to your phone, or if your cell has Web access, simply scroll and click.
Hottest Ringtones of 2004 (according to JesusTones.com):
1. "Jesus Freak" - DC Talk
2. "History Maker" - Delirious
3. "Beautiful One" - Tim Hughes
4. "The Heart of Worship" - Matt Redman
5. "Majesty (Here I Am)" - Delirious
Hottest Ringtones Right Now:
1. "If We Are the Body" - Casting Crowns
2. "Stay" - Jeremy Camp
3. "Dare You to Move" - Switchfoot
4. "Wire" - Third Day
5. "This is My Life" – Salvador
– A.B.
! Politics
Following President Bush's second- term win, the strength and zeal of "evangelicals" was the big topic of discussion among Democrats and Republicans alike. And when you look at the number of organizations, congregations and, yes, artists who got involved, it's no wonder the media paid so much attention. From Point of Grace, The Katinas and Steven Curtis Chapman on the campaign trail to Michael W. Smith, Nicole C. Mullen, Third Day and Jaci Velasquez performing at the Republican National Convention in New York City, these Christian artists and many others got quite a bit of exposure to the general public, thanks to Dubya.
For some artists, taking such a public stance on politics might seem a bit overboard, but for others like Steven Curtis Chapman, it was just a matter of expressing his beliefs and support. "I respect President Bush and the way he has led our country through these difficult times," Chapman said of his involvement with the campaign. "I will never forget his strength in the days immediately following 9/11. I appreciate his commitment to his faith and the depth of his conviction, and he has my support." 
– Stephanie Ottosen
! Producers
Take a look at today's Christian music scene, and it becomes clear that an especially versatile breed of producer is emerging at the forefront. While the magnificent veteran Brown Bannister (Amy Grant, Steven Curtis Chapman) remains king of the hill, a younger crop of helmsmen have been tapping into their resources as innovative multi-instrumentalists. One such individual is the resourceful Ed Cash, who also represents another growing trend among  producers — the "home studio dweller." The Charlotte, N.C. native entered the scene in the mid-'90s as an independent artist before becoming Bebo Norman's producer of choice. From there he helmed recordings by Caedmon's Call, Wes King and Kathy Mattea, then brought us 2004's standout albums by Bethany Dillon and Chris Tomlin.
"Anytime you mix art and commerce, the potential  for danger is just enormous," says Cash. "To me the great challenge is, in some sense, being a liaison between the deepest art and trying to get records out there. Rather than talking about 'hit songs' or 'radio songs,' I love the word 'connectivity.' 'How does this song connect?' There are a lot of 'hit songs' out there that, to me, don't connect — to the heart, anyway. I'm just more and more drawn to those tunes that not only have a catchiness and a hookiness, but a real vibrancy and a life behind them."
– J.S.
! Top 5 Lists
Artists, books, movies or trends that some of your favorite artists think are !
tobyMac
Pink is still the new black
Classic Nikes are all that
King James is back
The original "Rat Pack" plus Nat
Anything and everything Mac
Red, gold, green and the Jamaican flag
Indie coffee over Starbucks
There are the haps, per tobyMac
Jim Bryson, MercyMe
1. Daniel Amos ("Horrendous Disc" album)...reliving my past right now.
2. Macintosh computers (is there really anything else?)
3. NASCAR racing (also IRL, F1, Champ cars)
4. Hangin' with my son Riley
5. The movie "National Treasure" (for now)
Ronnie Martin, Joy Electric
1. C.S. Lewis' "The Great Divorce"
2. "Finding Neverland"
3. SF59 Talking Voice VS. Singing Voice
4. Hank Hanegraaff
5. R.C. Sproul
Barry Graul, Mercy Me
1. "The Practice of the Presence of God" (Brother Lawrence)
2. The Afters
3. "Napoleon Dynamite"
4. Switchfoot
5. Mac computers
Mike Scheuchzer, Mercy Me
1. U2
2. "Napoleon Dynamite" ... an incredibly funny and clean movie.
3. The Afters ... the next big thing in rock & roll
4. "The Chronicles of Narnia" by C.S. Lewis ... gotta get ready for the movie.
5. Switchfoot
Robby Shaffer, MercyMe
1. "Napoleon Dynamite"
2. Jeremy Camp
3. Co-headline tours in Christian Music
4. tobyMac
5. TV shows complete seasons on DVD
BarlowGirl
1. C-28 CLOTHING
2. Day of Fire
3. The Passion
4. Modern Modesty
5. Sparkles chapstick and girl rock
Danielle Kimmey, Out of Eden
 
1. Old hymns sung new ways
2. Smokie Norful
3. Young people watching TBN
4. Christian singers becoming preachers
5. Cool Christian hangouts and nightspots (i.e. Rocketown in Nashville, Example House in Chicago, The Last Wave in Orlando)
10 ! Artists You Should Know
MuteMath:
Remember the excitement you felt the first time you heard dc talk's "Jesus Freak" or Jars of Clay's stunning debut? That's exactly what it feels like to listen to the electrifying, innovative sounds of MuteMath.
Relient K:
Just when you thought the band couldn't possibly top what it had already done, "Mmhmm" did just that. Now these Ohio boys seem poised to become household names the same way Switchfoot did in 2004.
Tonéx:
Like some mad inventor rock star, Tonéx continually breaks the laws of time and space, fusing imaginative lyrics with funk, guitar rock, hip-hop and straight-up foot-stomping urban gospel music into a fresh new genre all its own.
The David Crowder Band:
With its strong presence at the massive "Passion" gatherings and progressive praise catalog, The David Crowder Band has never been content to do worship the same ol' way. And the best is likely still yet to come. …
Shawn McDonald:
He's got a fresh sound for Christian music circles, a moving story of faith, and he's totally new to the "industry," which only makes him more appealing.
Mat Kearney:
His killer music fuses a little of this and a little of that — from rap to rock to hip-hop to pop — and he's poised to break into mainstream music right out of the gate, thanks to a deal with Columbia.
The Crabb Family:
Expanding its musical reach beyond the confines of southern gospel music, The Crabb Family keeps breaking new ground, making fans in some of the most surprising places.
Bethany Dillon:
Not since a young Amy Grant has the Christian community seen such titanic teen talent in both songwriting and performing.
John Davis:
He may be a "new artist" to the Christian music world, but the dramatically-converted lead singer of Superdrag may single-handedly — and inadvertently — ignite a mass reconnection with 1970s "Jesus Music."
Underoath:
This act's latest album, "They're Only Chasing Safety," has sold more than 140,000 copies. Um, did we mention this is a Christian hardcore band?

© 2005 CCM Magazine.  All rights reserved.  Used with permission.  Click here to subscribe.