THIS WEEK'S NEWS: George Huff, Michael W. Smith & More
Laura MacCorkle

Senior Entertainment Editor

2004

5 Nov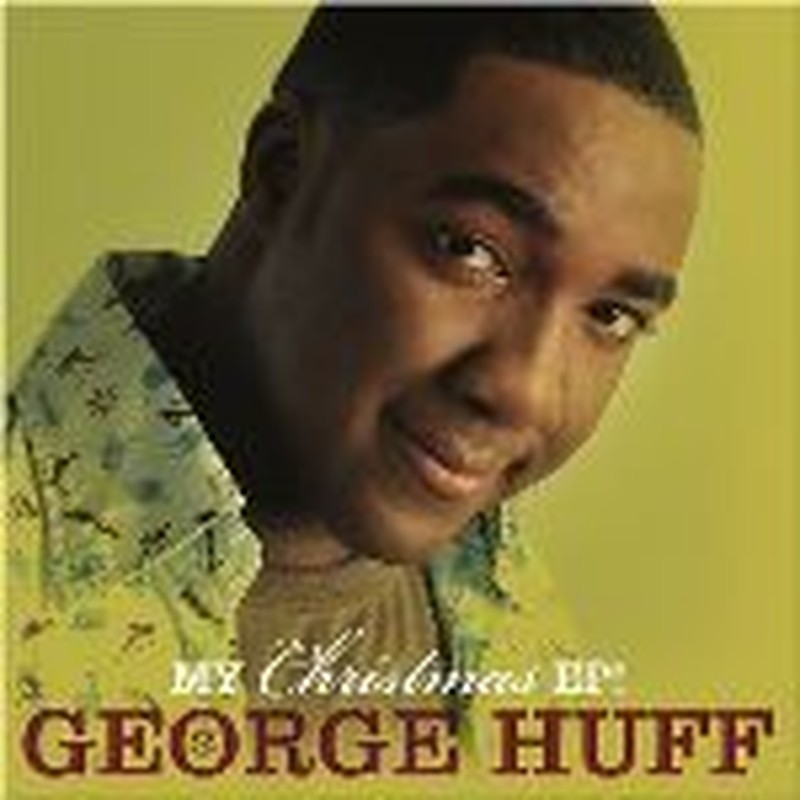 Well, kids.  It's time to 'fess up. 
You KNOW you can't wait 'til "American Idol" resumes this coming January.  It's the fourth edition of the reality series where regular old Joes can sing their hearts out and break into the music biz IF America chooses them.
Yes, it's a guilty pleasure.  And yes, I'll probably be watching. 
One of my favorites from last season, "regular old Joe" and former New Orleans short-order cook George Huff, was the last man standing (literally) during that competition.  And you know what?  Doing his "American Idol" time garnered him a deal with Word Records. 
The raspy-voiced, soulful singer who cites Gospel music as his favorite music genre and is also an evangelist (who knew?) will see his first project, "George Huff:  My Christmas EP," released on Tuesday, November 9.  While not the most original title for a disc, hopefully the music won't disappoint with a track listing including:  "Angels We Have Heard on High/Hark! The Herald Angels Sing," "Silent Night," "Have Yourself a Merry Little Christmas," "Oh Holy Night" and "Go, Tell It on the Mountain."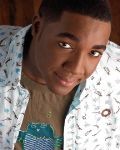 Somehow, George managed to record these tracks during a hectic touring season that ended back in September with last season's "American Idol" contestants and winner (Fantasia).  Producer Cedric Caldwell (Whitney Houston, Smokie Norful, Michelle Williams) has said that George "created great interpretations of holiday standards that we'll all be listening to for years to come" and that he's a guy "whose heart is just as large as his voice."  That is so nice.  So we'll pay him later.
Anyhow, be on the lookout for George's upcoming television appearances on "The 700 Club" (November 30), "Fox Morning News" (December 1), "Fox and Friends" (December 3) and as a special guest on the "7th Annual Soul Train Christmas Star Fest" airing in syndication from December 4-20.  George's full-length debut disc drops sometime in 2005, but until then, be sure to visit him on the Web at www.georgehuffworld.com.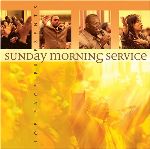 Also brand-spanking new on the Gospel music front is the sophomore release from The Williams Sisters, "Power in the House" (EMI Gospel/Messiah Records) and "Sunday Morning Worship" (Integrity Gospel) from GRAMMY-nominated Integrity Gospel recording artist Joe Pace.  Designed to follow a typical order of service and intended for both corporate and personal worship, "Sunday Morning Worship" is currently No. 1 on ChristianBeats Praise & Worship chart and is the third installment in the "Joe Pace Presents" series. 

Since it doesn't seem like a recording career is keeping him busy enough, Pace is also the director and CEO of the Colorado Mass Choir and just completed his first book, "From Performance to Praise – Moving Music Ministry to the Next Level" (Serenity Publishing Company).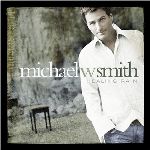 Keeping up with the Pace's – and another man who knows a thing or two about staying busy – is Michael W. Smith whose 18th album, "Healing Rain," just released last week and debuted at No. 1 this week on Nielsen SoundScan's Top Christian Albums chart and Top Current Contemporary Christian char with a total of 54,520 units scanned.
Besides moving some product, Smith also knows a thing a or two about moving people's hearts through his music.  Already, the title cut has risen to the No. 1 position on the R&R Inspirational chart and is currently at No. 2 on the R&R AC Indicator chart and No. 3 on the R&R AC Monitored chart (does anyone know what these things mean … anyway?). 
A "Healing Rain" seminar was also held at the end of last month and simulcast to movie theaters in 30 major markets across the country.  Christian communicators, experts and authors including Max Lucado, Henry Cloud, John Townsend, Stephen Arterburn and Dr. Emerson Eggerichs were on hand to lead the three-hour session.  And in conjunction with that, a book based on the worship anthem of the same name, "Healing Rain," has also been released by Integrity Publishers.  Plans for "Healing Rain" water gauges are also in the works (okay, I made that up).
If all of that is not enough, there's early word that Smith is also working on his first motion picture, "The Second Chance," an independent film written by industry vets Steve Taylor and Ben Pearson and directed by Taylor.  More details on that as they come down the pike.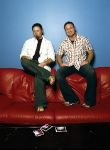 Another impressive debut sharing the charts with Smith this week belongs to Inpop Records duo Shane & Shane (Shane Barnard and Shane Everett), as their newest studio project, "Clean," has landed at No. 2 on the Christian SoundScan sales chart with over 9,100 units sold.  "Clean" also made its debut at No. 5 on the Overall Christian sales chart and at No. 122 on Billboard's "Top 200 Albums" sales chart. 
The Texas twosome produced, along with Will Hunt, and wrote seven new songs for the disc.  Also included is a remake of the timeless classic, "He Is Exalted," a new take on "There Is None Like You" and a revamped version of the fan-favorite "Yearn."  Shane and Shane are currently on tour with label mate Matt Kearney whose debut CD, "Bullet," released last week.  Follow the rest of the "Clean" 31-city fall tour at www.shaneandshane.com.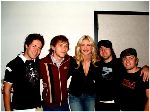 Before I wrap this up, I've GOT to run this late-breaking, news-worthy photo of Tooth & Nail Records band Hawk Nelson with model Heidi Klum at a recent performance on the NBC KARA 11 Today Show.  Klum just happened to be a guest on the show that day and so graciously posed for a pic with the punk-rockers.  Perfect!

That's it for this edition.  And what a gamut we've run … from "American Idol" to Gospel to worship to supermodel.  Stranger things have happened, I guess.  Hope your weekend is better than stranger!