THIS WEEK'S NEWS: Top 5 Music Stories You Should Know About
Laura MacCorkle

Senior Entertainment Editor

2005

25 Feb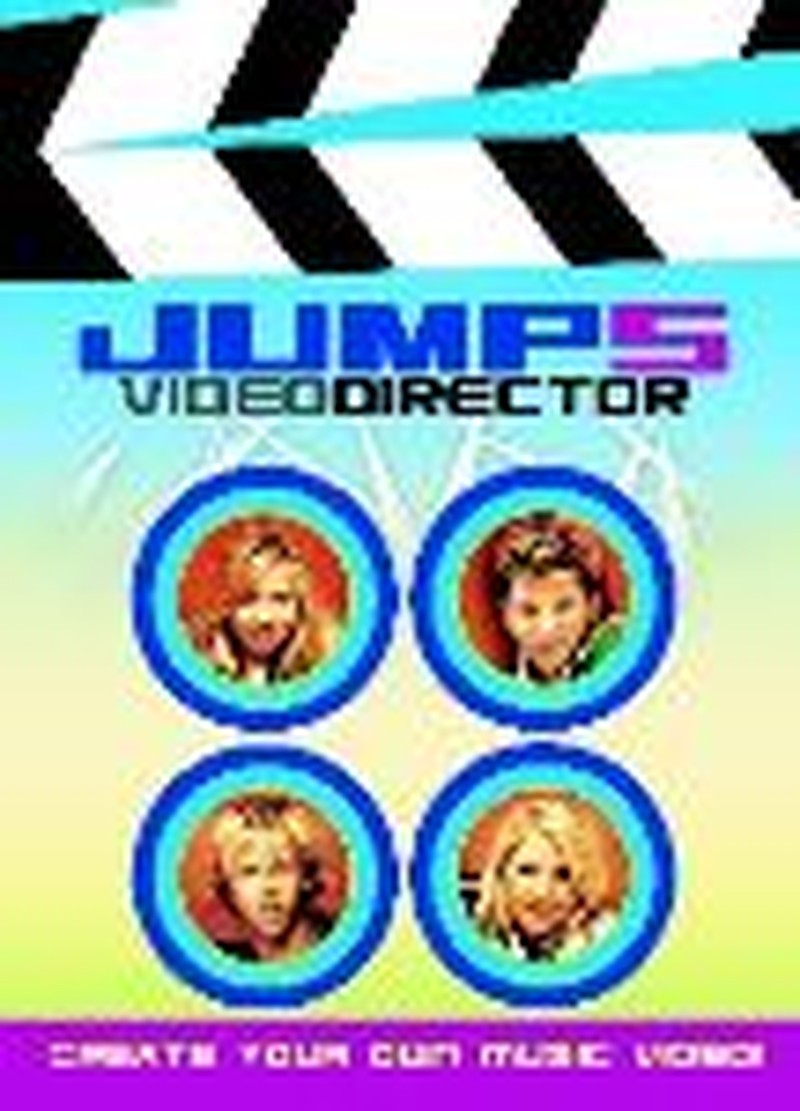 In the interest of time this week (it's going to take me a while here to get ready for the Oscars on Sunday night … please, I'm just kidding and have decided to only watch the red-carpet arrivals this year, thanks to Joe Camp), I've boiled down the week's most noteworthy news bits into a top five listing for your reading pleasure, and my ease of working today.  So … enjoy!
5.  Power-Pop Group Jump5 Puts YOU in the Director's Chair
So you want to be in a music video, eh?  Well, now the Sparrow Records quartet of peppy teens known as Jump5 is making that possible for you and their young fans via "Jump5 Video Director."  The family-friendly interactive game allows the user to take control of everything from choreography and wardrobe designs to music selection, camera angles, lighting, props and lots of other cool effects – one of which lets the user sing along and play back his or her performance, thanks to a Karaoke feature.
"With so many video games today focused on violence and negativity, we wanted to create an action game that offers a positive influence," shares Jump5's Brittany Hargest.  "By tapping into all the creativity involved in making a music video, children will be able to practice and learn new skills.  And parents can feel good about this game, too."
Hey, I'm not a parent … and even I feel great about it.  "Jump5 Video Director" is available on CD-ROM, is compatible with most computers and is now available at major retailers with a suggested retail price of $19.98.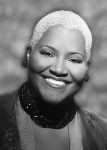 4.  New "Mother of Gospel Music" LaShun Pace Returns with "It's My Time"
Being told by a renowned Christian leader that YOU could carry the torch left by the great Mahalia Jackson as the "mother of gospel music" has got to be a bit intimidating?  You'd think.  But for gospel great LaShun Pace, it appears to have been nothing but inspirational. 
After a four-year hiatus, gospel great LaShun Pace is returning on a new label (EMI Gospel) and releasing "It's My Time," a set of 10 songs she wrote after experiencing serious health problems, the breakup of her marriage and the death of her oldest daughter, Xenia.  "When I'm performing now," shares Pace, "my purpose is to be able to touch somebody's spirit and let them know:  'You may have seen some dark days, but God is with you.'"
Already the album's first single, "For My Good," has been No. 1 on the Christian Singles chart for a total of 10 weeks and is currently No. 27 on Billboard's Top Singles chart and No. 13 on the R&R Gospel Radio chart and climbing.  "It's My Time" releases March 1 from EMI Gospel.  Check it out and see what all the fuss is about here.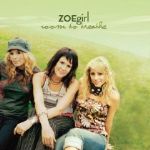 3.  ZOEgirl Promo Tour Hits 40 Radio Stations in 36 Cities in 7 Days … Whew!
After the three women of pop trio ZOEgirl split up recently to hit the West Coast, the Mid-West, the East Coast and the South while promoting their upcoming "Room to Breathe" disc on Sparrow Records, maybe they decided to take it easy and stay put in one locale during the album's actual street week next month.
Surrounding the album's release on March 15, Chrissy Conway, Kristin Swinford and Alisa Girard will band together and perform a live set for different stations nationwide (complete with requests) from a Nashville studio via ISDN.  Besides discussing the stories behind the songs, no doubt the trio will perform "About You," the album's first single which is currently the most added on AC at R&R. 
Produced by Mark Heimermann, Double Dutch, Shawn Shankel and Tedd T., "Room to Breathe" continues ZOEgirl's communication directed toward teenaged girls that addresses issues such as dating, evangelism and self-esteem.  Through song, the group also speaks to listeners about self-destructive behavior (eating disorders, drug abuse and drinking, cutting) as their lyrics point to Christ.  Read more about ZOEgirl's music and ministry here.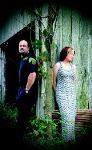 2.  The Church Leaders Have Spoken … and Margaret Becker Wins
No torches were extinguished, but the church leaders have indeed spoken.  And they've voted Margaret Becker's "Create in Me" as "Best Scripture Song" in the lineup of winners for the 2004 Worship Leader Praise Awards.  Margaret, along with other winners, will be featured in Worship Leader magazine's March/April issue and "are on the forefront of worship, creating excellent works of art that promote the intelligent use of music in the growth and development of Christian communities," says executive editor Julie Reid.
"Create in Me" is included on Becker's latest album, "Faithfully Yours (Psalms)," which also features worship leader David M. Edwards.  As the first in a planned series of albums, the 11-song collection was inspired by the new Holman Christian Standard Bible from Broadman Holman Publishers with the well-known words of the Psalms set to stripped-down acoustic sound.  "Faithfully Yours (Psalms)" is available on Here to Him Records and is distributed by Provident-Integrity Distribution.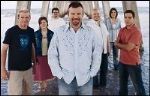 1.  Casting Crowns Goes Heavy Metal
Okay, it's not what you're thinking.  Casting Crowns has just seen its self-titled debut CD go platinum after only 16 months since its release.  Yes, that IS an extra-strong and heavier metallic element status they've achieved, and it makes sense to represent the sales of more than one million copies, yes?
"God is using songs we thought were written for our students as a ministry tool for the church worldwide," says lead singer Mark Hall.  "We've seen the body of Christ at work through radio, retail and local churches and we are more passionate about our ministry through Casting Crowns than when we started."
Currently road-dogging it on the second leg of the "All Things New" tour with Steven Curtis Chapman and Chris Tomlin, Casting Crowns might next be seen backing up  a U-Haul to cart off their potential Dove Awards at the 36th Annual GMA Music Awards where they've been nominated in 13 categories.  Stay tuned for that here.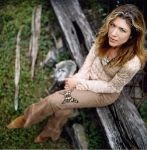 **Honorable Mention:  Ashley Cleveland Hits It Big on "American Idol"
Okay, so I'm slipping this one in.  On this week's installment of the current "American Idol" doings on FOX television, contestant Nadia Turner chose Ashley Cleveland's original ditty, "Power of Love," to belt out during her portion of the competition.  And apparently, belt it well she did.
MSNBC's Craig Berman even commented on the performance, saying that "instead of playing it safe and picking a ho-hum ballad, Turner picked a different 'Power of Love' – this one by Ashley Cleveland – that allowed her to really play to the crowd and shine."
And according to Ashley herself, she's now a superstar in her own household as a result of Nadia's fine rendition.  "My husband and I have now achieved pop icon status in the eyes of our children," Cleveland says.  "I voted for [Nadia], and I would love to see her win." 

As a result of "Power of Love" (from Ashley's 2002 album, "Second Skin") getting air time on the hit reality series, numerous requests for the song's sheet music have come in to Ashley's Web site at www.ashleycleveland.com.  While there, inquiring minds can also check out Ashley's latest disc, "Men and Angels Say," which just released last week on Rambler Records and is her passionate, gritty take of some of the church's most beloved hymns. 

Well that's your top five news bits you can use for this week.  Enjoy the last weekend of February.  And watch the Oscars ... but only if you must.