THIS WEEK'S NEWS: Upcoming Releases from Grand Prize & More
Laura MacCorkle

Senior Entertainment Editor

Updated

Jan 14, 2005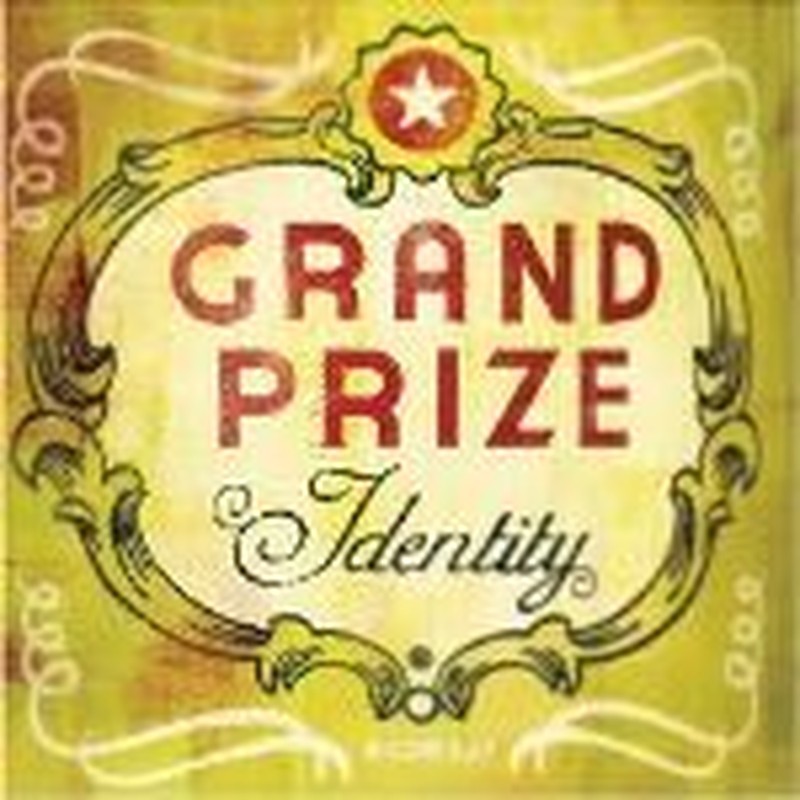 They say "time waits for no man."  Nowhere is this nifty concept more evident to me this month than it is with my new 2005 calendar.  I have a bona fide love/hate relationship with it. 
Love my initials on the faux leather and the compact size. Hate having to transfer over data and important dates and rewriting all the addresses perfectly in just the right color of ink. 
Thankfully, I planned ahead and did most of the transfer deed back in December, but I've still got one foot in the calendar quagmire.  So while I'm there, let me offer you some of the upcoming disc release dates you might want to highlight, too.  Got your pencils ready? 
January

Jaci Velasquez's newly formed A'postrophe Records is hatching projects from two new-to-you acts this month.  Rock band Grand Prize will see debut "Identity" hitting stores on January 25, and label mate Michael Cook's "Imprint" (think Bebo Norman or John Mayer) will also release that same Tuesday. 
Interesting factoid about Grand Prize … last summer the Boise, Idaho-based boys were travelling down a Nevada interstate when they lost control, flipped their van, and lead singer Luke Caldwell and roadie Tucker Maile were thrown from the vehicle.  Bumps, bruises and 30 stitches later for Caldwell, the band's van and trailer were totaled and a wake-up call was entirely in order.
"It was the scariest day of my life, but God proved His faithfulness to us and we know He has an awesome plan in it," shares the band's front man.  After the wreck (no major injuries), a band member returned to the scene and gathered four stones that were marked with traces of Luke's blood.  Today, those "stones of remembrance" go where the band goes and are a constant reminder of God's protection and sovereignty.

February

You really owe it to yourself to check out David Crowder Band's next offering, if only just for the title:  "Sunsets & Sushi – Experiments in Spectral Deconstruction" (sixstepsrecords).  Arriving at a music store near you on February 15, the collection contains mostly ambient remixes from the No. 1-selling disc, "Illuminate."  A simultaneous release of Crowder's first book is also planned.  "Praise Habit – Finding God in Sunsets and Sushi" (NavPress) introduces readers to a new way of thinking about praise as lifestyle, where it becomes as natural as breathing and life-defining as any career or activity.

Same day, different genre, Steve Green will see his 25th studio project, "Somewhere Between," released on Sparrow Records.  Known mostly for his inspirational stylings, Green says his latest is different than the rest.  "I've covered a lot of information over the last 24 albums, the nature of which has been largely a declaration of objective truth," he says.  "But this project asks questions."
Following a difficult period, during which he lost his 73-year-old father to Parkinson's disease, "Somewhere Between" was born to offer music to help hurting people hold on to faith through the darkest of times.  Producer Greg Nelson, along with Brian D. Sewer, Bernie Herms and Ron Huff, lends his talents to the neo-classical prayers in song.
March

Don't worry.  I'm sure SOMETHING will be releasing this month.  In the meantime, prepare for the First Day of Spring on the 20th and Easter Sunday on the 27th.
April

A new album and a new label are two reasons Anointed is saying "Now Is the Time" on their first recording for Sony Urban/Columbia Records.  Coming at you on April 5, the offering features the powerhouse pop/gospel/R&B vocals you've come to know and love from siblings Da'dra Crawford Greathouse and Steve Crawford. 
Warryn Campbell, Mark Heimermann and Roger Ryan snag the producer credits here, along with Da'dra and Steve, who are first-time producers on "Jesus Is Lord" and "You Are," as well as co-producers on "Gonna Lift Your Name" and "Eternal Life."  Another bonus?  Gospel legend Andrae Crouch lends a guest vocal on "Jesus Is Lord," which he originally penned and made famous over 20 years ago. 
May

Time for a wedding.  (No, not mine.  Believe me, I will hire a skywriter if that ever happens.)  No, this is about The Wedding, a newbie rock act via Rambler Records/BHT Entertainment.  The self-titled debut drops sometimes this month (release date not yet confirmed) with first radio single, "Move This City," already going for adds on Christian rock radio.  So listen for that.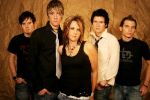 June

Here's a rarity in Christian music:  a female-fronted rock band.  If you find one, better sign 'em up real quick.  And Fervent Records has done just that with Inhabited, a Houston-based group led by Sara Acker along with her brother Marcus Acker, Jerrett Horn, James Colvin and Justin Tinnel. 
Inhabited's indie project, "Innerview," snagged the outfit some attention with Top 10 Rock and Top 20 CHR hit "Rescue Me" and also a few opening spots on various dates for Newsboys, Todd Agnew and Mathew West in the past year.
The as-yet-untitled Fervent debut will be produced by Monroe Jones (Jackson Browne, David Crosby, Third Day) and will roll out sometime this month.  First single hits the airwaves in February, so flip back some calendar pages and be sure to make a note of that.

Sure, there are plenty more upcoming releases to talk about.  But that's all the time and space that's been afforded me this week. Cheers for a happy weekend, a fantastic new year and a speedy, painless calendar transfer process!