Vestal Goodman, Sandi Patty, Al Green Named to Hall of Fame
Staff

Baptist Press

2004

21 Jan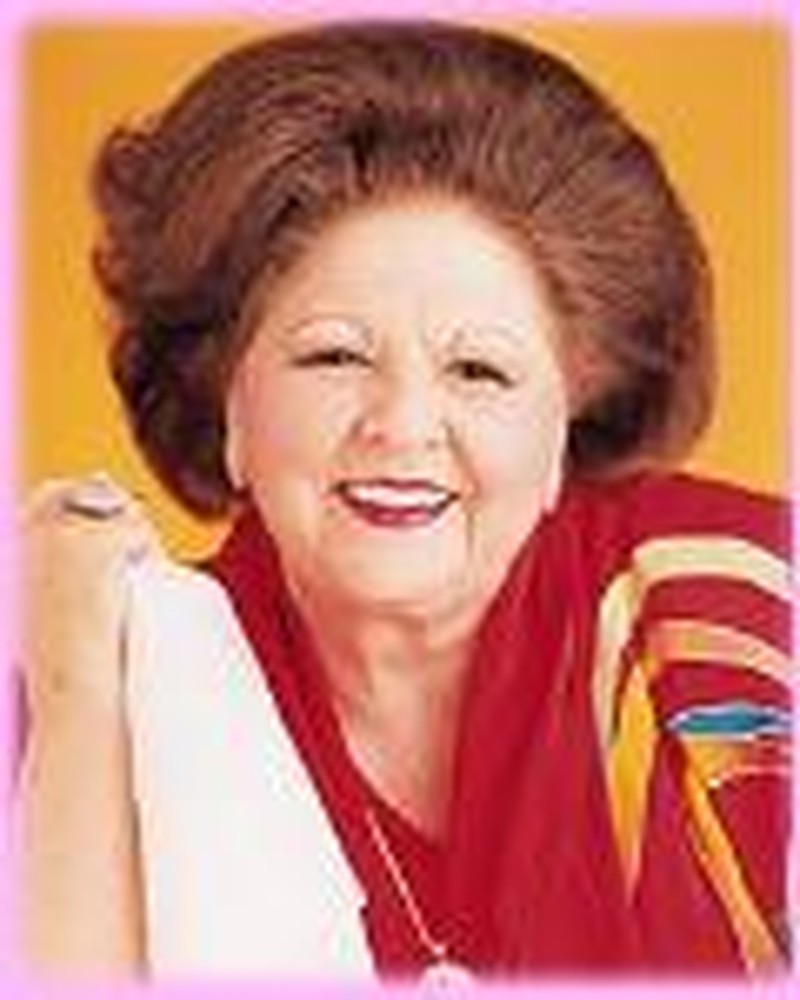 NASHVILLE, Tenn. — The late Vestal Goodman will be one of four Gospel inductees this year to the Gospel Music Hall of Fame, the Gospel Music Association has announced.
The other inductees: Sandi Patty, Al Green and Frances W. Preston.
The four gospel music greats will be honored at a special Hall of Fame Awards show on Feb. 11 in Nashville, Tenn.
"The newest inductees for the GMA Gospel Music Hall of Fame exemplify the great diversity and history of Christian and gospel music," John W. Styll, GMA president said. "Their contributions to our culture have had a profound and lasting impact and will be forever remembered by this honor."
Vestal Goodman, known affectionately as the "Queen of Gospel Music," died Dec. 27 at the age of 74 from complications of the flu. She had been notified in early December of her induction, according to a GMA news release Jan. 6.
A founding member of the Happy Goodman Family, Goodman was the first artist to receive a Female Vocalist of the Year Dove Award in 1969. A multiple Dove and Grammy Award-winning artist, Goodman originally thought of studying for the Metropolitan Opera, but instead stayed true to her roots in the church and devoted herself to singing gospel music.
As part of the Happy Goodman Family, Goodman helped launch Word Records as the fledgling record company's flagship artist in the early 1960s. She recorded her first solo album in 1975, and her voice has been heard by millions across the world during her five decades of concerts, television appearances and speaking engagements. A frequent participant of Bill and Gloria Gaither's "Homecoming" tour and video series, Gaither himself has said she has the most dynamic and greatest voice in the history of gospel music, saying, "Vestal is a national treasure!"
When notified of her induction into the GMA Hall of Fame, Goodman was quoted as saying, "I still remember many years ago the call I received asking me if I would be interested in helping to start an organization called the Gospel Music Association. How proud I am of all the diversified styles of music and all the people that gospel music has reached for Christ."
Patty, meanwhile, was quoted as saying of her induction, "It is an overwhelming honor to be part of the Hall of Fame family. It has been an honor to share my journey with Christ through music for these many years and to have the affirmation of my peers means so much. God has been faithful through the ups and the downs of my life and it is my greatest joy to honor Him in all that I do. Thank you from the deepest depths of my very soul. This means more than anyone can possibly know."
With 39 Dove Awards and five Grammy Awards to her credit, Patty is the most awarded female artist in the history of contemporary Christian music. Her 23 albums have sold more than 11 million units, including three Platinum- and five Gold-certified albums. She has been the recipient of the Dove Award for Female Vocalist of the Year a record 11 times.
Green said, "I acknowledge my voice as a gift from God, and sharing it with others has been the joy of my life. Thanks to the GMA for including me with so many other gospel greats who share a love for God and music."
Green was inducted into the Rock & Roll Hall of Fame in 1995. In February 2002, the National Recording Academy's national trustees bestowed the 2002 Lifetime Achievement Award to Green in a special televised segment on the 44th Annual Grammy Awards Show.
Green formed his first gospel group at the age of 9 in Forest City, Ark., and has been singing the gospel ever since. The Green Brothers toured throughout the South in the mid-1950s before the family relocated to Grand Rapids, Mich. There, Green began singing soul music on his own, incorporating gospel and his signature wild moans and wails. In 1976, when Green was at the peak of his popularity, he bought a church in Memphis, Tenn., and became an ordained pastor of the Full Gospel Tabernacle. At first he continued to record secular material, but by the 1980s, he was concentrating solely on gospel. Throughout the '80s he released a series of gospel albums on Word/Myrrh. From 1981-89, Green won seven gospel Grammy Awards.
Preston, president and CEO of the BMI performing rights organization, is being inducted into the GMA Hall of Fame in the non-performer category.
Preston has been called "one of the true powerhouses in the pop music business" by Fortune magazine. She joined BMI in 1958 after working in the music and broadcasting industries in Nashville. She opened BMI's southern regional office there and was named vice president in 1964. Under her leadership, the southern operation grew to more than 400 employees housed in a building on Music Row. Preston took the same drive and business acumen to New York, becoming senior vice president of performing rights in 1985 and president and CEO in 1986.
At BMI, Preston's most prominent contributions have come through her political vigilance when it comes to the rights and incomes of songwriters, composers and publishers. She is a permanent board member of the Gospel Music Association, where she has served as chairperson and president, and a lifetime member of the Country Music Association and the Nashville Songwriters Association International.
"Gospel music, in all its rich styles and traditions, is one of the cornerstones of American music," Preston said. "It has evolved over the years into a form as easily acceptable to the pop audience as it is to the religious community. That is a testament to the commitment of the Gospel Music Association and all its members. I was proud to serve as chairperson and president of the GMA and accept induction into the Hall of Fame with a great deal of pride and humility."
The Feb. 11 GMA Gospel Music Hall of Fame event will be held at Trinity Music City in Hendersonville, Tenn., at 7 p.m. Hall of Fame member Pat Boone will host the show, which is being taped as a one-hour special for TBN. Airdate for the special is not yet scheduled.
Founded in 1964, the 4,500-member Gospel Music Association is dedicated to exposing, promoting and celebrating the Gospel through music. The GMA represents all styles of gospel music including contemporary pop, rock, urban gospel, praise & worship, Southern gospel, country and children's gospel music. The GMA produces the Dove Awards, which recognizes achievement in all genres of gospel music.
The GMA Gospel Music Hall of Fame was established in 1971 and since has inducted 125 members, including Billy Graham, Elvis Presley, Mahalia Jackson, Amy Grant, Andrae Crouch, Tennessee Ernie Ford, the Oak Ridge Boys, Petra, Bill and Gloria Gaither, the Rambos, the Fairfield Four, the Jordanaires and the Blind Boys of Alabama.


© 2004 Southern Baptist Convention, Baptist Press.  All rights reserved.  Used with permission.