Wherever You Are
reviewed by Russ Breimeier

Copyright Christianity Today International

2005

1 Nov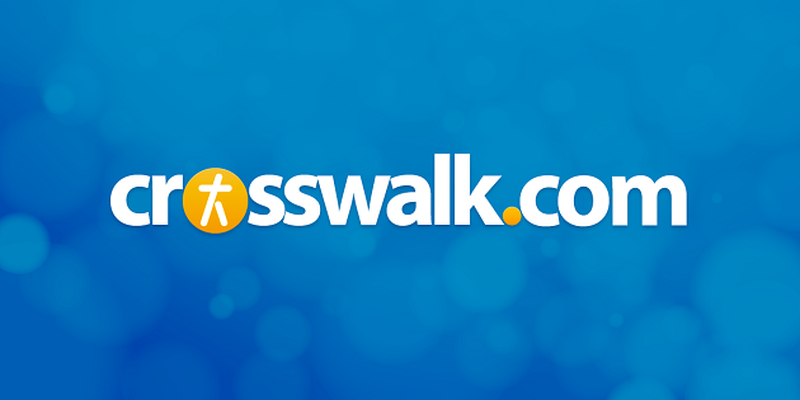 Sounds like … the AC pop side of the Southern rock band, more in line with Casting Crowns, MercyMe, and Hootie & the Blowfish than The Black Crowes, Lynyrd Skynyrd, or Robert Randolph & The Family Band
At a glance … Despite good intentions, Third Day's attempt at a more personal and weighty album in response to the suffering and broken-hearted falls short because of generic platitudes and formulaic pop
Track Listing
Tunnel
Eagles
Cry Out to Jesus
I Can Feel It
Keep on Shinin'
Communion
Carry My Cross
How Do You Know
Mountain of God
Love Heals Your Heart
The Sun Is Shining
Rise Up
Let's face it, 2005 has been a tough year—the continued war in Iraq, terrorism in London, the Asian tsunami, Hurricanes Katrina, Rita, and Wilma. There have also been personal hardships for Third Day in the last year, as they've watched friends go through divorce and financial hardship, and three in the band have lost family members. All of this played into the development of an album that lead singer Mac Powell says is meant to offer comfort and peace to the suffering and heartbroken: "We want to convey that wherever you are, whoever you are, whatever you are going through, God is ready to meet you right there." Hence the title Wherever You Are and its three limited edition album covers showing the band in different locales.
The band's heart is in the right place. In light of the Hurricane Katrina disaster, Third Day made "Cry Out to Jesus," their anthemic first single. It's understandably become Christian music's rallying cry for relief efforts, reminding listeners that no matter what the trial—death, divorce, affliction, loneliness, addiction, homelessness—Jesus is the answer: "There is grace and forgiveness/Mercy and healing/He'll meet you wherever you are."
Yet while song and album are both hopeful and well intentioned, Wherever You Are goes no deeper than Powell's explanation. Most all the songs rely on generic platitudes, rooted in truth, for sure, but nevertheless clichéd. Take opening track "Tunnel," which offers these words of encouragement: "I can't begin to know what you're going through … but I'm gonna try and give a little hope to you … There's a light at the end of this tunnel for you … So keep holdin' on." That's about the extent of it, and closing track "Rise Up" is very similar, offering conversational verses to a hurting friend who has fallen on hard times, leading to a blandly hopeful chorus: "Don't let your heart be troubled/This world will never keep you down."
It's great that Third Day is trying to confront heavier subjects, but why boil them down so simply? Why not specifically wrestle with the topics of death, divorce, and natural disaster individually while interspersing songs of faith, hope, and responding to hardship in between? Instead, "The Sun Is Shining" makes Psalm 30:5 sound trite, and "Eagles" runs with Isaiah 40:30-32 without really developing it. "Mountain of God" fares better, but we're again left with a formulaic expression of God's constant presence in the high and low points of life. It's not that these aren't words to take comfort in, but we've recently been blessed with far stronger and equally encouraging songwriting from Andrew Peterson, Sara Groves, and Nichole Nordeman.
The draw is hearing these words and themes set to Third Day's sound, but that's the other chief weakness. After 2004's Wire, it seemed like the band had returned to its Southern rock roots, and their terrific rendition of "O Come O Come Emmanuel" on this year's WoW Christmas [Green] proves they've still capable. But as co-produced with Brown Banister, Wherever You Are relies more on dull adult contemporary than rock. It's all much closer in style to Hootie & the Blowfish (not to mention MercyMe and Casting Crowns) than The Black Crowes or Lynyrd Skynyrd, and the banal "Love Heals Your Heart" embarrassingly sounds like something you'd expect more from Faith Hill or Shania Twain. At times, the guitar work by Mark Lee and Brad Avery yields some honest-to-goodness solos, but while "Tunnel" and "I Can Feel It" start off promisingly, they never convincingly reach Third Day's potential for rock energy.
Not that the album doesn't have its moments. "Carry My Cross" benefits from a good melody as it tells The Passion story through Christ's perspective, though lyrically it doesn't resonate as strongly as the band's signature "Love Song." With modest rocker "How Do You Know," Third Day addresses the unfortunate tendency of Christians to judge too harshly and hastily, though again, the words don't penetrate deep enough. "Keep on Shinin'" is admittedly catchy in its encouragement to use times of trial to share our faith, while "Communion" is admirable in its embrace of the liturgical, making it a simple and practical worship song that could find its way into churches of all kinds.
It's likely that much of Third Day's loyal fan base will still enjoy the album since it's encouraging, well produced, and in step with past material. But others may well view Wherever You Are as a disappointing step backward for Third Day. In spite of the message of hope and attempts to rock out, it's nothing that hasn't been heard before, and frankly done much better by this band and others.
Copyright © Christian Music Today. Click for reprint information.