5 Things to (S)Know about Netflix's The Christmas Chronicles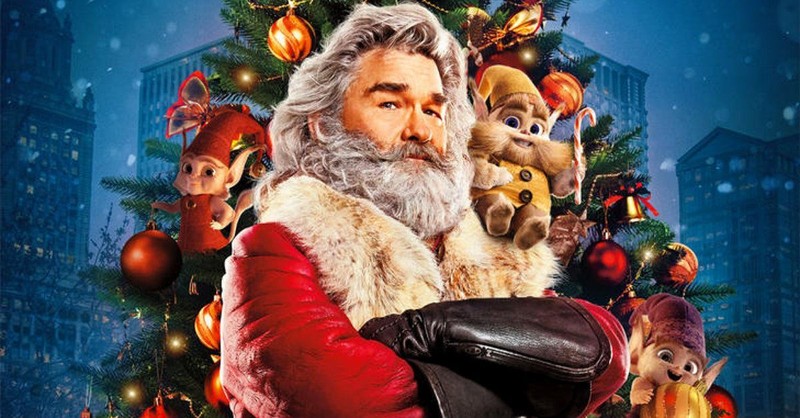 This holiday season, one new movie might have you streaming for a white Netflix.
The popular home entertainment service has expanded its already giant bag of original content to include a slew of Christmas themed movies. Competing in the same year-end real estate as networks like Hallmark and Lifetime that have established holiday brands and even mini-franchises, Netflix is using its seemingly bottomless pocketbook to get in on that lucrative market of Thanksgiving-to-New Year's TV comfort food.
And they're doing it on a Tinseltown budget.
Their latest offering is The Christmas Chronicles, a Christmas Eve adventure that teams up a brother and sister with Santa himself. Displaying a glitz of special effects usually reserved for Hollywood theatrical releases, it also boasts a legendary actor as Kris Kringle who's returning to the family-friendly roots of his early career.
Here are five reasons to consider unwrapping this digital stocking stuffer.
Photo Credit: ©Netflix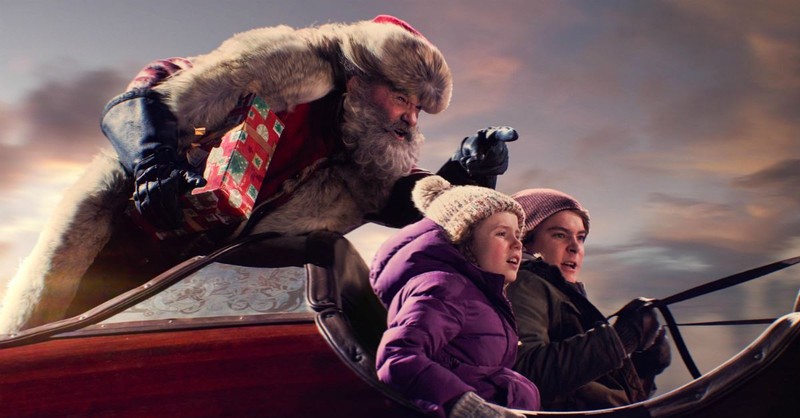 1. The Christmas Chronicles is Not A Romance
There's no shortage of original Christmas movies on television each year, but it seems as if the market is dominated almost entirely by holiday romances. The result, oddly enough, is that kids remain underserved when it comes to new annual options. They're simply left to fend for themselves with the same batch of reruns.
The Christmas Chronicles is an all-new movie, exclusive to Netflix, and it has nothing but hijinks and heart on its mind, not meet-cutes and mistletoe.
It's the story of a girl and her teen brother who, while trying to record Santa Claus on video to prove that he exists, end up being stowaways on Santa's sleigh. That sets off a spiral of events that endanger St. Nick from completing his once-a-year, round-the-world gift-giving trek.
Yes, it's a variation on the familiar trope of the holiday being threatened, and possibly cancelled. The stakes are high: Save Christmas! Needless to say, the little sister will inevitably proclaim to her brother, "Santa needs our help!" Nevertheless, even with a bit of formula familiarity, this posits a premise of a pure child-like fantasy: meeting Santa and then, for one Christmas Eve, becoming his most important, indispensable elves. And that's a nice change of pace from yet another kiss with a Christmas Prince.
Photo Credit: ©Netflix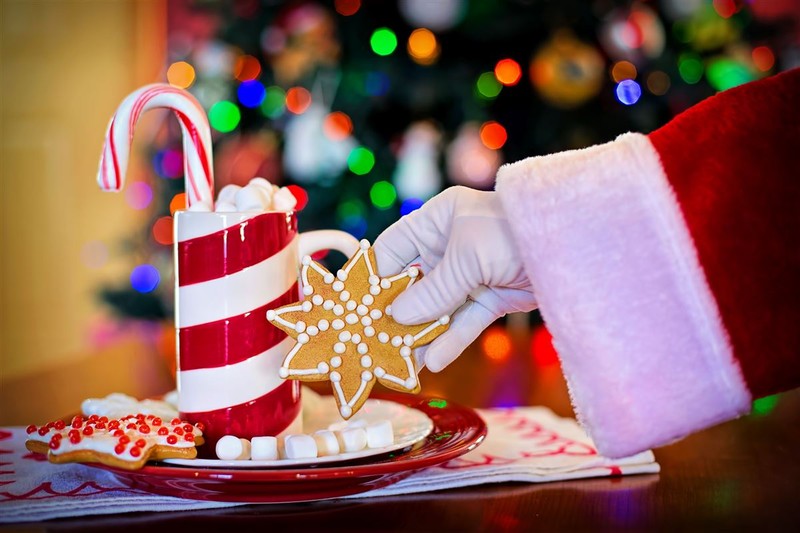 2. Starring Kurt Russell as Santa Claus
Most parents of a particular age remember Kurt Russell from their favorite 80s cult favorites like Escape From New York and Big Trouble In Little China, or 90s classics like Tombstone. Modern audiences know him from recent blockbusters like the Fast and the Furious franchise and Guardians of the Galaxy, Vol. 2.

Well now Russell brings his brand of gruff, charming swagger to the biggest Christmas icon this side of the baby Jesus – Santa Claus – and in the genre he got his career start in: family films. His Santa is very different than your typical Kringle, fully transformed by a complete Kurt Russell makeover (complete with an Elvis-styled rockabilly show stopper), yet he still has that wink of his eye and a finger aside of his nose. Russell's not simply cashing a check here either; he fully embraces the role ad his singular take on it. He's an inspired choice. (Oh,and Kimberly Williams-Paisely – everyone's beloved bride from the Father of the Bride movies – pops in as the kids' single mother, too.)
Photo Credit: ©Pexels/Pixabay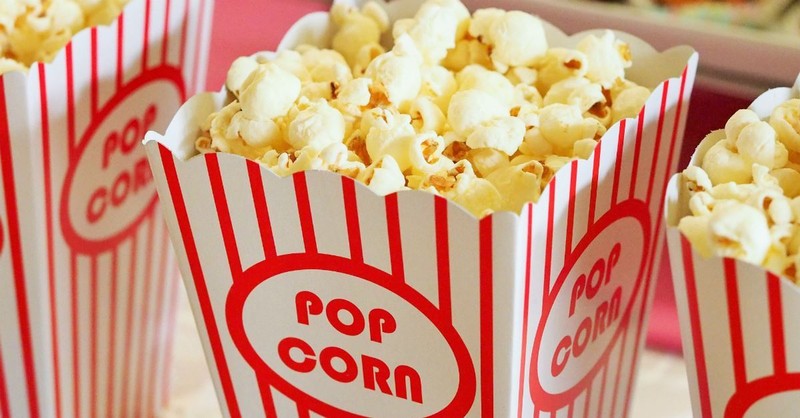 3. It's From The Producers Of Some All-Time Classics
Often times, straight-to-TV Christmas movies are from filmmakers you've never heard of, but The Christmas Chronicles comes from people responsible for some of the most popular movies of the past generation. Producers Chris Columbus (director of Home Alone) and Mark Radcliffe (producer of the Harry Potter films and Night at the Museum franchise) team up here, bringing along Angry Birds Movie director Clay Kaytis who got his start in Walt Disney Animation. It's lensed by cinematographer Don Burgess (Oscar nominee for Forrest Gump) and there's even the sprinkle of musical stardust from composer Christophe Beck; he's scored popular hits such as Frozen, The Muppets, The Peanuts Movie, and the Ant-Man films.
Photo Credit: ©Pexels/Pixabay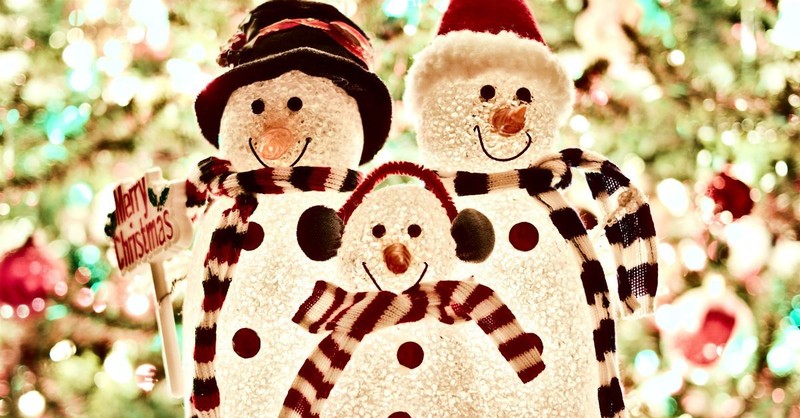 4. This Movie Decks The Halls Like It's 1999
Remember when it seemed like there was at least one new live action family Christmas movie every year? Those were the halcyon days of the 1990s, with seasonal treats like The Santa Clause or Jingle All The Way (not to mention Home Alone 1 and 2), or even bizarro ones like Jack Frost?
The Christmas Chronicles feels like those, targeting the Nickelodeon-set with broad physical humor, magical spectacle, and heartwarming lessons about the importance of family.
Photo Credit: ©Pexels/Barry Plott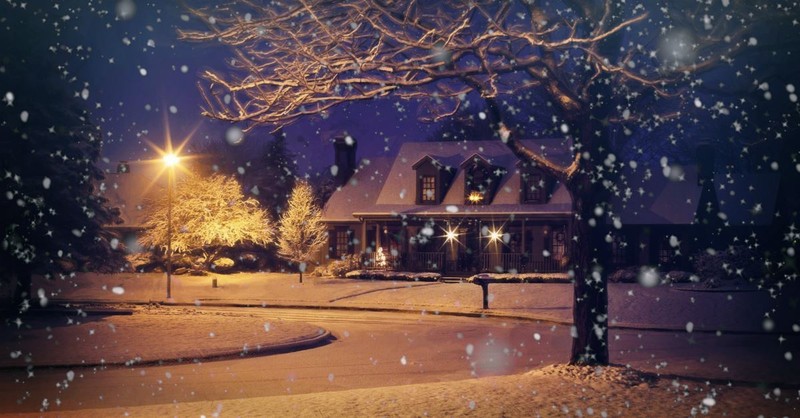 5. The Christmas Chronicles is a Movie Theater Movie You Don't Have To Go To A Movie Theater To See
Yes, there are times during a holiday break when everyone comes down with a squirrely case of cabin fever and you want to get out of the house. But there are other times when you absolutely don't want to go anywhere. You want to hunker down and stay put. Or, because of the winter wonderland piling up outside, you can't leave. It's at those times when you just want to snuggle up with hot cocoa and cookies…and watch something.
With The Christmas Chronicles, you get the best of both worlds: the kind of movie that you'd normally drop a small loan to take the entire family to but without having to spend an extra dime. Plus, you avoid a dashing through the snow to the theater and back (a round trip that would likely include some sort of additional – and pricey – holiday pit stop) and the unpredictable masses that go with it. Surviving it all without too much of a dent in your debit card usually requires a Christmas miracle all its own.
Yes, as an adult, you're not the target audience for The Christmas Chronicles. Unlike St. Nick, that jolly ole elf, you won't find that you're laughing in spite of yourself.
In addition, there's no faith angle. As close as it gets is a brief moment when the brother and sister lament the fact that they haven't been inside a church since their father passed away.
But that's okay. In an ever-increasing glut of holiday viewing options, The Christmas Chronicles is as kid-safe as they come. It's also new, which may give it an edge for families that find themselves fighting over which holiday classic to watch yet again, or have finally grown tired of the same old rotation altogether.
Or perhaps the greatest gift of all is that it's an easy two hours to fit into your school break schedule, and at your convenience, letting the children click on the Chronicles while you sneak off to settle your brain for a long winter's nap.
Jeffrey Huston is a contributing film critic and writer for Crosswalk.com. He also serves as a film & video writer, director, and editor for Steelehouse Productions in Tulsa, OK, and is a member of the Oklahoma Film Critics Circle. 
Photo Credit: ©Pexels/Pixabay
---