The Guillotine
by Berni Dymet
>Mark 9:36-37 Then he took a little child and put it among them; and taking it in his arms, he said to them, "Whoever welcomes one such child in my name welcomes me, and whoever welcomes me welcomes not me but the one who sent me."
The other day, the paper guillotine at our office gave up the ghost. So I headed out to get another one. 
Now there are several stationery suppliers nearby. I went to each one, in turn, to see what they had. But most of the staff I spoke to, didn't know what they had in stock or where to find it and what's more they didn't care.
But there was this one woman – probably in her fifties – in one of the stores. She came right up to me, I told her what I needed – she took me there, she showed me the options, she explained them to me. Can I tell you – she stood out head and shoulders above the rest. Absolutely.
Sometimes I think we get to thinking that serving someone is beneath us. That somehow the act of serving us diminishes us. And yet – the people I admire and respect the most – the greatest people in my life – are the one's who've served me the most. 
It's not rocket science.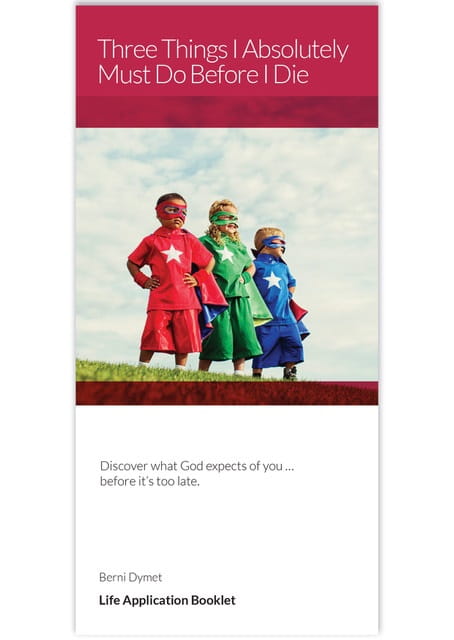 YOUR FREE BOOKLET – THREE THINGS I ABSOLUTELY MUST DO BEFORE I DIE
Here's a vital question for you to consider: If you died tonight, would you be ready for eternity? Now, many people know that it's all about having a simple faith in Jesus Christ. Nothing more, nothing less. But … do you have the sort of faith that Jesus talked about? To help you answer that question for sure, that's what our latest Life Application Booklet is all about: Three Things I Absolutely Must Do Before I Die. We would absolutely love to send you your very own FREE copy to help you make sure that you have the right answer, to the most important question of all.