from Day by Day with the Persecuted Church

And my God will meet all your needs according to his glorious riches in Christ Jesus. (Philippians 4:19)
Antonio Garrido
God shall supply every need. What a promise. And we had many needs in Cuba. For more than 30 years we had a shortage of almost everything - food, medicine, clothing, freedom.
But we also experienced the truth of God's promise. The Lord did supply, especially in moments when there was almost nothing left.
The non-Christians were deeply touched when they saw how Christians helped each other in moments of despair.
God supplied, sometimes in a miraculous way, but also often through fellow believers. That too is a miracle of grace and love.
As is written in Galatians 6:10, "Therefore, as we have opportunity, let us do good to all people, especially to those who belong to the family of believers."
God can supply - are we willing to be a channel of His grace? To believers and unbelievers?
Antonio Garrido, from Cuba, shares about his life with the Lord. Despite the battle, his meditations witness to victory and faith. He writes under a pseudonym.
Copyright [C] 1995 Open Doors International. Used by permission.
Click here to sign up for a free monthly newsletter from Open Doors about persecuted Christians.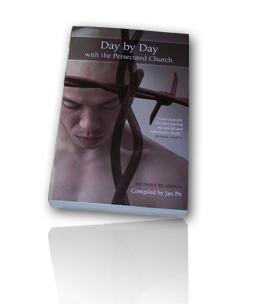 Day by Day with the Persecuted Church
compiled by Jan Pit with a forward by Brother Andrew (paperback, revised 2000)
Compelling wisdom from the pen of actual believers living amidst persecution, you'll be connected to the suffering, courage, and depth of life that exists in the harshest places in the world. Each of these 365 thought-provoking devotions will deepen your understanding of Christian persecution and provoke you to pray for our brothers and sisters with a new found depth.