Let's Not Make a Deal [Part 1] - Daily Good News with Alan Wright - November 12

Let's Not Make a Deal [Part 1]
Are you ready for some good news?
You don't have to make a deal with God in order for God to love and bless you; He already made and finished the deal in Christ.
Today's Text: "And Jephthah made a vow to the Lord and said, "If you will give the Ammonites into my hand, then whatever comes out from the doors of my house to meet me when I return in peace from the Ammonites shall be the Lord's, and I will offer it up for a burnt offering."" (Judges 11:30–31, ESV)
Jephthah made a hasty, ungodly deal that God never asked for.
Do you remember the old game show, Let's Make A Deal? It has re-emerged with a new host, but it used to be Monty Hall who would walk through the audience of people dressed up in crazy costumes. Monty would say, "I'm looking for somebody who has two safety pins!" He would select a hopeful contestant, who would make a deal to trade his pins for a mystery prize, only to discover he had traded for some Turtle Wax. But then, Monty would give another contestant the opportunity to trade a big box for an unknown prize behind one of three curtains. If it was a good trade, he might have won a car. If it was a bad trade, he might discover that he had won two goats.
People often try to relate to God by making a deal. It is usually a more subtle trade than saying to God, "I'll give You my two safety pins if You give me a car," but it has the same basic underpinnings: "I'll go to church and do the things I'm supposed to do, and You will bless me and give me a good life."
The "let's make a deal" with God mentality betrays at least two terribly wrong assumptions.
First, it assumes that we have something valuable to trade. We don't have a sacrifice to offer God that is valuable enough to move Him. The only sacrifice that moves a perfect God is a perfect sacrifice.
Secondly, the "let's make a deal" ideology assumes that God needs a deal in order to be utterly for us. God can't be moved by your sacrifice because He already loves you perfectly.
You don't have to make a deal with God; He's already secured the greatest deal ever for you in Christ. And that's the gospel!
---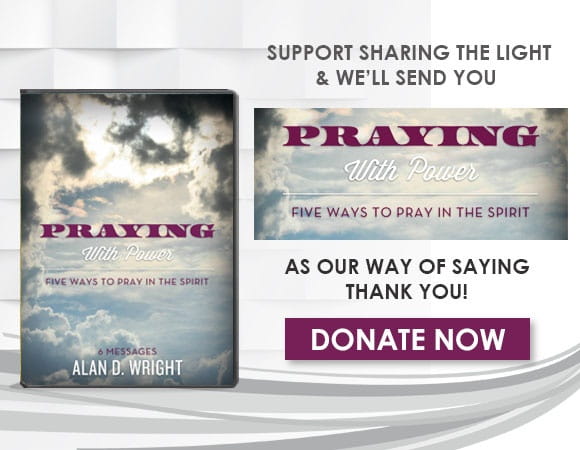 For more information please visit SharingtheLight.org.