Ed Young Television Devotional
Still Counting - Multiplication
Therefore go and make disciples of all nations, baptizing them in the name of the Father and of the Son and of the Holy Spirit. Matthew 28:19
Just before he ascended into heaven, Jesus gave us a math problem that centered on multiplication. In this equation, he talked about multiplying new believers. He didn't take on the word problem himself. Amazingly, he left the math up to a hand full of humans. He left it up to you and me.
To help complete this equation, we need to be able to see people in our lives that need Christ present in their lives. We need to see who we can share our faith with. But that is not always an easy thing for us to do. In order for us to see these people, we may need to look at our lives through a different lens, through a different perspective. We need to put on polarized glasses.
Polarized sunglasses are amazing. When you are out on a lake or skiing down the slopes, these glasses help you to see with more clarity and definition. They allow you to be able to see things around you that you could not have seen without them.
The same thing needs to happen in your life and mine. But to gain that new perspective, we need to ask God to give us those polarized glasses. We need to ask God to give us x-treme insight to be able to see those around us that need Christ in their lives.
This week, ask God to give you x-treme insight. Just say to him, "God, show me someone in my life that I need to invite to church or share you with." God wants you to be his witness. Look for the people in you life that need him, and then be a witness to what God has done in your life. Help finish God's equation of multiplying new believers.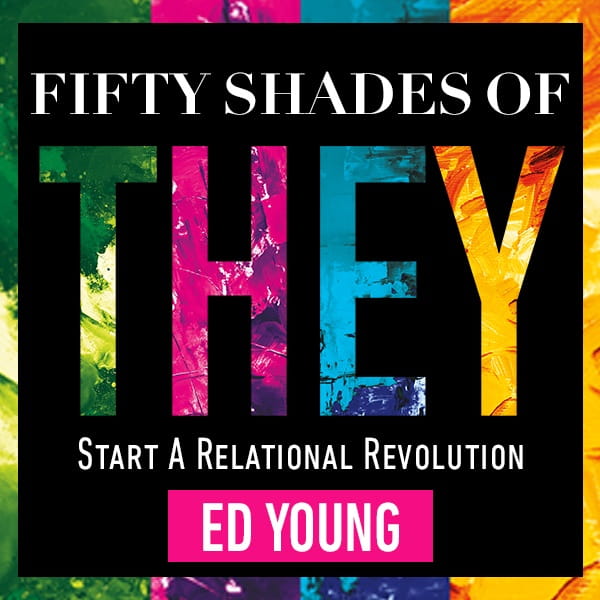 FIFTY SHADES OF THEY From New York Times Best-Selling Author Ed Young
Fifty Shades of They gives you fifty simple, yet profound insights that will help any relationship thrive, from friendships to business partnerships to marriages. Based on biblical standards and the teaching of Ed Young, this book is written for anyone who is looking to give new life to their relationships.
For more information about Ed Young Television please visit FellowshipChurch.com.