There is only one secure foundation: a genuine, deep relationship with Jesus Christ, which will carry you through any and all turmoil. No matter what storms are raging all around, you'll stand firm if you stand on His love. – Charles Stanley
There are many reasons not to get out of bed in the morning: the terrible traffic, the awful weather, or the football game that kept you up past your bedtime. There are a myriad of excuses for wanting to reach out and hit the snooze button and lie back down on the pillow.
But what about those of us who just can't stand the people we work with? Maybe your office partner is thoughtless and rude to you each day, cutting you with each sarcastic comment he makes. Perhaps the receptionist ignores you when you need her help or your colleague is gunning for your job, spreading a new rumor about you each week. Your exile is one of broken and painful relationships, and it can happen with anyone – a friend, a neighbor, or even a sibling, a parent, a spouse, or your child. But Isaiah encourages us to keep a godly perspective on these trials:
"All people are like grass, and all their faithfulness is like the flowers of the field. The grass withers and the flowers fall, because the breath of the Lord blows on them. Surely the people are grass. The grass withers and the flowers fall, but the word of our God endures forever." –Isaiah 40: 6-8
As long as we are on earth, we will have people-problem exiles to contend with. But it is our response to them that will demonstrate our faith. Mankind is mortal and will one day fade away, but God's love for us shall have no end.
Lord, just as You were taunted by the devil in the desert, I am in the middle of a problem with ________. Please deliver me from this quagmire. If that is not Your plan at this time, I ask for strength to endure this journey with my eyes fixed firmly on Your eternal promises. Amen.
Listen to Pete, Jill & Stuart Briscoe on the Telling the Truth broadcast at OnePlace.com
SPECIAL OFFER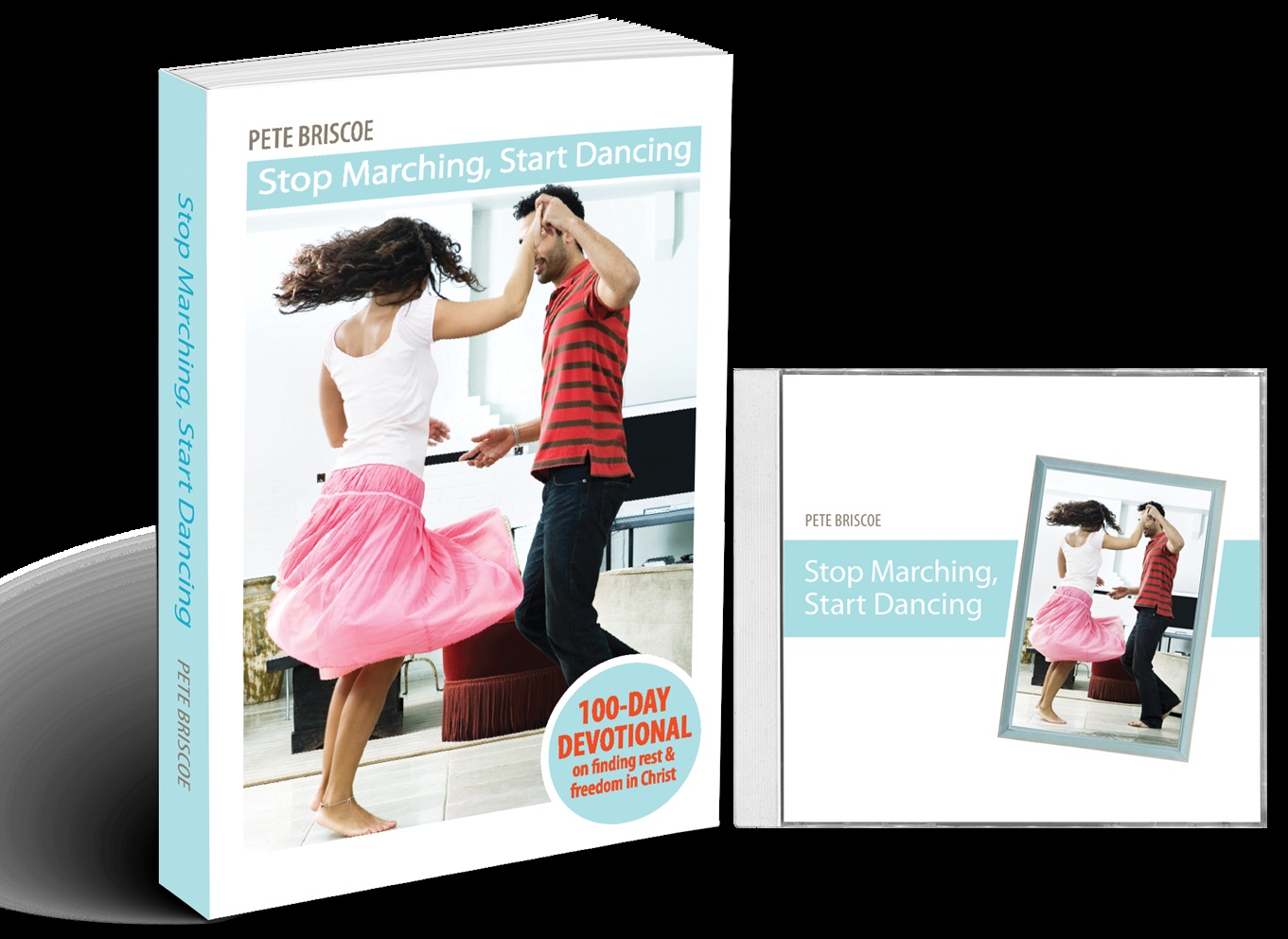 Pete Briscoe's Stop Marching, Start Dancing book and 3-message CD set
Jesus didn't come to enslave you to work your way to holiness. He came to set you free from trying to earn His approval. Learn how you can experience true freedom in God's grace, when you request a signed copy of Pete's Stop Marching, Start Dancing devotional book and 3-message CD set today!