Human language can but imperfectly describe God and His ways. – Mahatma Gandhi
I have seen plenty of snow in my day. Back in Wisconsin, some snowfalls were gentle. Other times, they hit with an intense ferociousness that is inconceivable to my Texasnative neighbors. These "white-out storms" of the Midwest are hard to describe to anyone who hasn't experienced them. In some ways, God is similar to these snow storms. He is very difficult to put into words. Consider Ezekiel's attempt to describe God:
"Above the vault over their heads… was a figure like that of a man. I saw that from what appeared to be his waist up he looked like glowing metal, as if full of fire, and that from there down he looked like fire; and brilliant light surrounded him. Like the appearance of a rainbow in the clouds on a rainy day, so was the radiance around him. This was the appearance of the likeness of the glory of the Lord. When I saw it, I fell facedown." – Ezekiel 1:26-28
In the last line, Ezekiel seems at a loss for words, his knees buckle, and all he can do is to fall facedown to worship God's glory. Ezekiel tried to describe Him by saying He looked "like" other crazy stuff, but Ezekiel couldn't really do it because God is not like anything else. The few people who were allowed to see God's holiness manifested struggled to express His likeness with mere words. But perhaps that is just the way He intended it to be. Understanding who God is may not be about reading a detailed description in the Bible or just hearing about His wondrous works in a sermon. Understanding God is an experience that was meant to be a lifelong journey.
Dear Father, humble me. Destroy my arrogance. Give me the grace and the willingness to fall before You in speechless worship. Help my brain to comprehend fundamental truths about You, and stir up Your Spirit in me so I can simply worship You for the God that You are. Amen.
Listen to Pete, Jill & Stuart Briscoe on the Telling the Truth broadcast at OnePlace.com
SPECIAL OFFER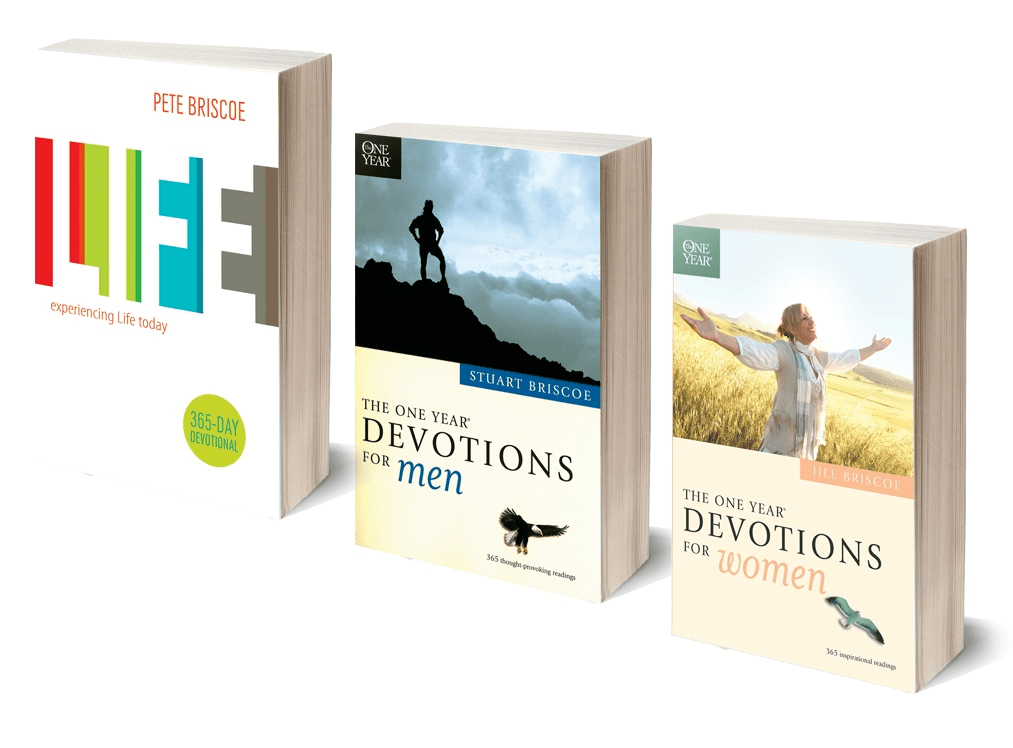 Pete, Stuart, and Jill Briscoe's 365-day devotional books
Pete, Stuart, and Jill want to move you beyond New Year's resolutions and help you experience a spiritual revolution in 2016, by sending you one of their 365-day devotional books.