To worship God in truth is to recognize Him for being who He is, and to recognize ourselves for what we are. – Brother Lawrence
Worship is like a mirror. It reflects the thing it is focused on. Our imprisonment to self-centeredness is due to the simple fact that we tend to turn the mirror of life on ourselves, and so we're always looking at how everything relates and compares to us – in effect, we end up worshiping ourselves.
But the cool thing is this: You have an amazing choice that can change the contour of a self-centered day. If you turn the mirror away from yourself and towards God, you can reflect His glory outward and upward.
Really, a Christian is nothing more than a reflector by which to reflect His glory. Those of us with the mirror focused on ourselves are really living in a pseudo-Christian type of life. The real deal is when we recognize who we are in Christ, and let His glorious light shine through us.
For God, who said, "Let light shine out of darkness," made his light shine in our hearts to give us the light of the knowledge of God's glory displayed in the face of Christ. – 2 Corinthians 4:6
A life that reflects the glory of God is a life of worship… and that's not just part of life – it is life. Seven days a week, 24 hours a day. Right now, you can stop looking at yourself long enough to look at God and know Him, and reflect His glory back to Him and toward those around you.
Which way do you want to face the mirror today? Are you one who lives in and reflects your own pseudo-glory? Or are you letting the awesomeness of God be reflected through your gifts of love and praise to God?
God, I want You to be the center of my existence. Show me how to turn the mirror around so my focus is not on me, but on You! Only You can make this transformation in my heart. Use me to reflect Your glory in worship today. Amen.
Listen to Pete, Jill & Stuart Briscoe on the Telling the Truth broadcast at OnePlace.com
SPECIAL OFFER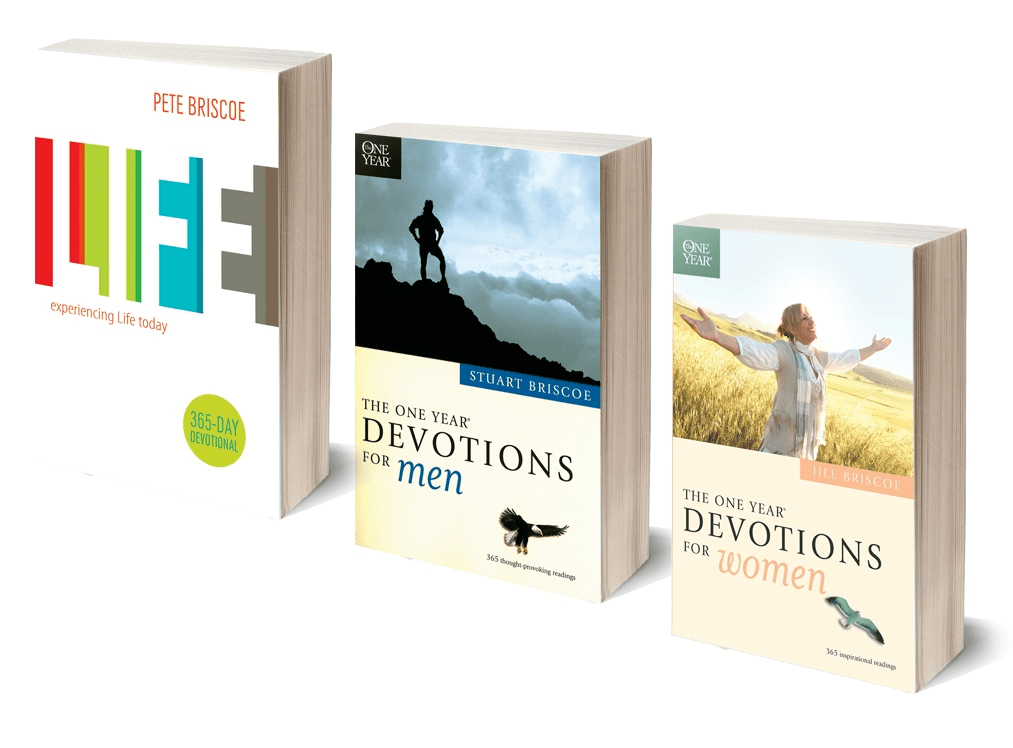 Pete, Stuart, and Jill Briscoe's 365-day devotional books
Pete, Stuart, and Jill want to move you beyond New Year's resolutions and help you experience a spiritual revolution in 2016, by sending you one of their 365-day devotional books.