"My child, the troubles and temptations of your life are beginning and may be many, but you can overcome and outlive them all if you learn to feel the strength and tenderness of your Heavenly Father... The more you love and trust Him, the nearer you will feel to Him…" – Louisa May Alcott, Little Women
What does a conversation about temptation look like between God and us? Personally, I'll go to Jesus with one thing on my mind, I know You were tempted in this way too.
In that prayer time with Jesus, I can sense Him saying, You know, Pete, I do remember what it feels like to want to do that. I can remember the pull and know exactly what you're experiencing.
Jesus is our empathetic God who knows what it's like to be human. It's incredible. He can feel the pull from God-dependence toward self-dependence. He knows what it's like. But Jesus didn't sin. Thus, He is now our High Priest of great mercy and grace – a High Priest who is approachable.
Therefore, since we have a great high priest who has ascended into heaven … let us hold firmly to the faith we profess. … Let us then approach God's throne of grace with confidence… - (Hebrews 4:14, 16)
The word approach is in the present tense, meaning this is something we can do for the rest of our earthly lives – every day. In Mark 15:38, at the moment Jesus died, the curtain to the temple of the Holy of Holies was torn in two. This was the hand of God tearing it and saying, "Finally! You have access to Me."
We are no longer commanded to keep our distance from Him. If you've been cowering in the corner in shame, stand up and come near. Our Great High Priest has erased sin so you can approach Him in boldness and confidence. He says to us, "Come to Me. Approach the throne of My grace."
Lord, what shame has kept me from approaching You? Today, I shed all shame and come to You to receive all You've promised: acceptance, freedom, love, and intimacy. I ask Your Spirit to empower my approach; give me a stride of confidence as I accept the invitation. Amen
Listen to Pete, Jill & Stuart Briscoe on the Telling the Truth broadcast at OnePlace.com
SPECIAL OFFER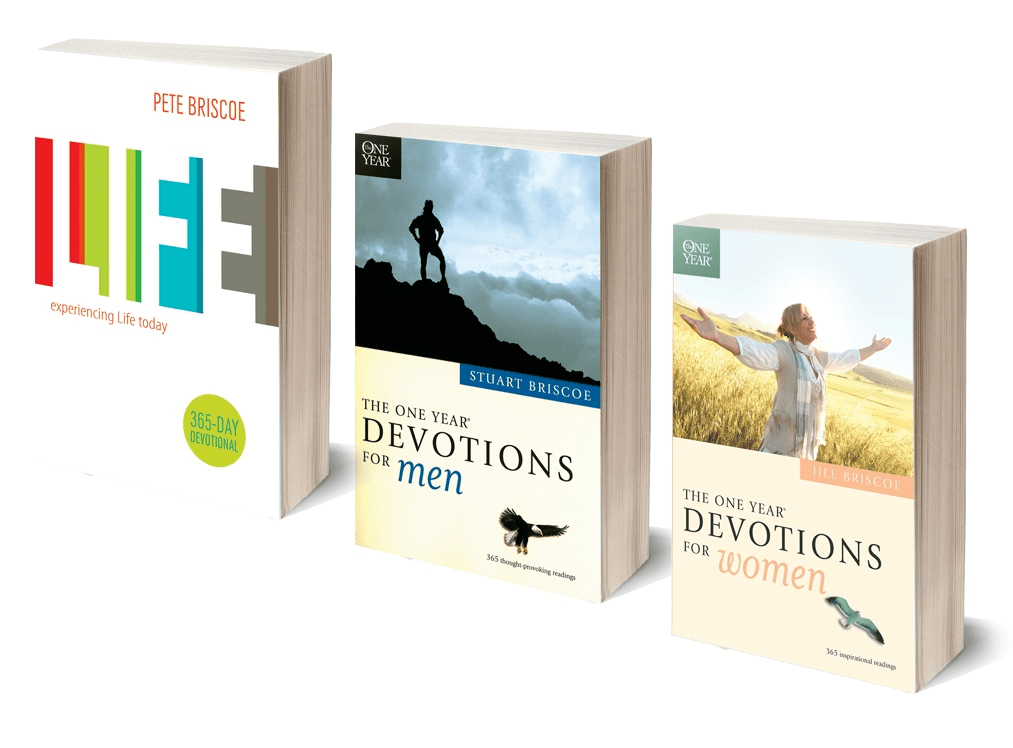 Pete, Stuart, and Jill Briscoe's 365-day devotional books
Pete, Stuart, and Jill want to move you beyond New Year's resolutions and help you experience a spiritual revolution in 2016, by sending you one of their 365-day devotional books.