Five percent of the people think; ten percent of the people think they think; and the other eighty-five percent would rather die than think. – Thomas A. Edison
"Be as careful of the books you read, as of the company you keep; for your habits and character will be as much influenced by the former as the latter." – Paxton Hood
You don't check your brain at the door when you become a Christian. It's a thinking faith; a reasonable faith. And when you exercise your mind, it can be worship when it's done in love.
"'Love the Lord your God with all your heart and with all your soul and with all your mind and with all your strength.' The second is this: 'Love your neighbor as yourself.' There is no commandment greater than these." – Mark 12:30-31
How can you love Him with your mind?
Exercise your brain. Whether you're left-brained and enjoy reading, or rightbrained and haven't read a book in years, exercising your brain is a way to worship God. Sudoku, anyone? Try reading some apologetics that give solid mental reasons for faith. Read a part of the Bible you've never read before. Just exercise that mind of yours and worshipfully whip it into shape.
Cut out pollutants. Once, after going on a movie date with my wife, I said, "Man, that was great, wasn't it?" She looked at me in disbelief, "Are you serious? You just sat for two hours and watched dozens of people get massacred!" She was right. It's not legalism that makes me think that maybe I shouldn't watch those movies, but because, in grace, I want to offer a pure mind to my God as an act of worship.
Exercising your brain and protecting it are just a couple of ways you can use your mind to love God. Can you think of others? (Exercise that brain right now and see what you come up with!)
Jesus, thank You for giving me a great mind! Stir up Your Spirit in me now, so that I can use my mind to worship You. Amen.
Listen to Pete, Jill & Stuart Briscoe on the Telling the Truth broadcast at OnePlace.com
SPECIAL OFFER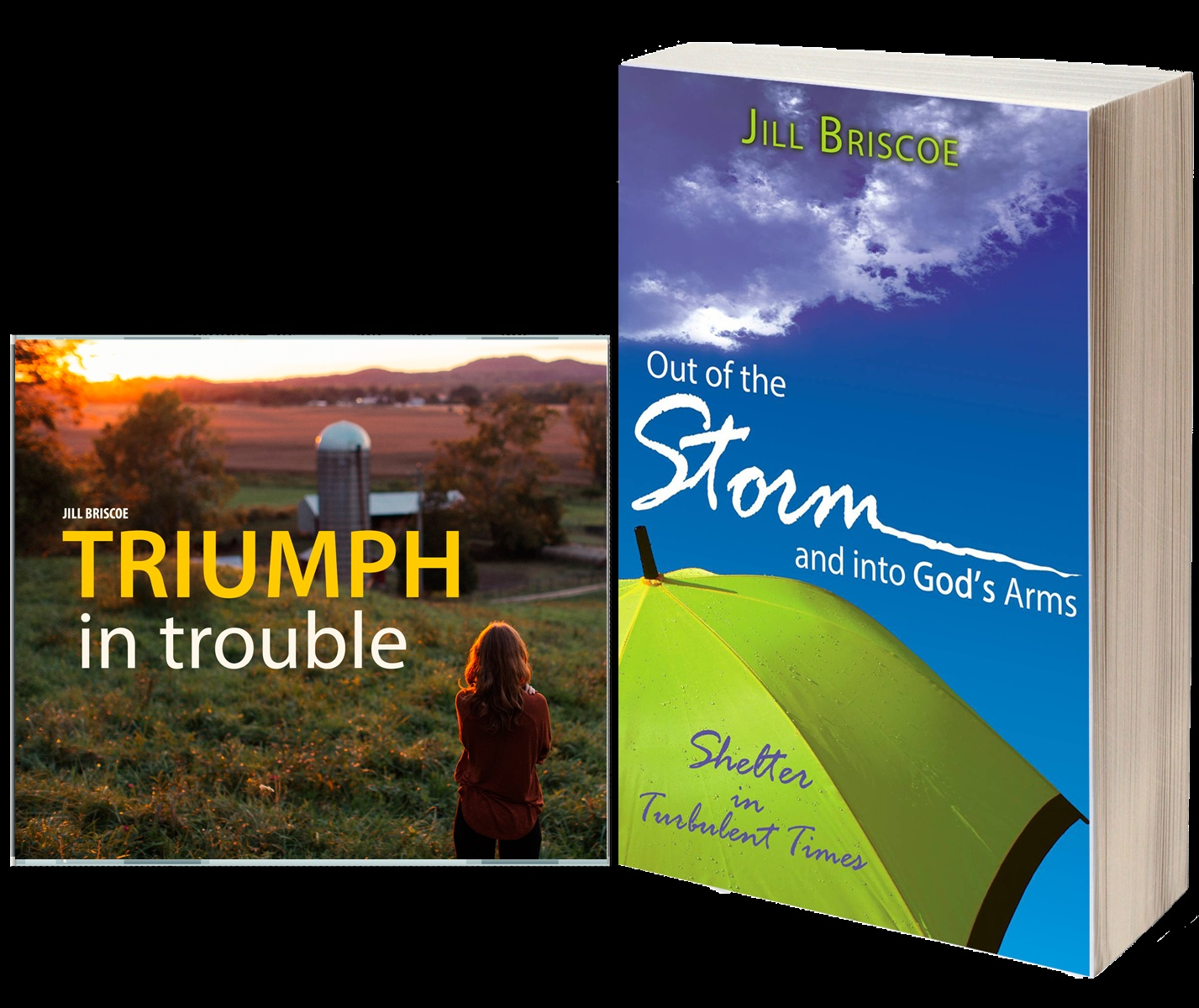 Don't just survive life's storms – thrive in them!
These encouraging resources from Jill Briscoe show you where to find strength in your seasons of suffering – and how God is your Rock and your Shelter no matter what. Request yours when you give today to help more people experience Life in Christ!