Frustrated evangelist on the street: "Hey, I'm trying to tell you the Good News!"
Passerby: "The Good News. What's that?"
Evangelist: "You're going to hell!"
Passerby: "Wow. What's the bad news?"
– From Larry Norman, the Grandfather of Christian Rock and Roll
Most of the "Gospel presentations" that we use today talk about hell and how to avoid it. Not a bad sales pitch – that's definitely a felt need for spiritual consumers.
Yet interestingly, none of the presentations of the "good news" in Scripture mention hell at all! The good news of the Gospel is more than simply getting our sins forgiven so we can get to heaven. Much, much more.
In our battles against Satan, Paul tells us to stand firm with our feet firm in the "gospel of peace". You may expect to hear about this in the New Testament, but the Gospel really starts in the Old Testament with covenant promises God has made with His people – like this promise He spoke through the prophet Jeremiah:
"This is the covenant I will make with the house of Israel after that time," declares the Lord. "I will put my law in their minds and write it on their hearts. I will be their God, and they will be my people. No longer will they teach their neighbor, or say to one another, 'Know the Lord,' because they will all know me, from the least of them to the greatest," declares the Lord. "For I will forgive their wickedness and will remember their sins no more." – Jeremiah 31:33-34
Forgiveness? Absolutely! Forgiveness is the vehicle that gets us to relationship with God so that we can be His people and know Him intimately. The implications of this in spiritual warfare are huge! When things get tough, Satan will whisper in your ear, "You know, you're all alone in this." That's Satan lying to you. If you're in Christ, you're never alone. Through His Spirit who dwells in you, you are one of His people and you know Him and are known by Him. In a lonely world, that's incredibly good news.
God, You are the ultimate promise keeper! Thank You for Your faithfulness and Your willingness to forgive me and allow me to become one of Your people, so we can know each other in a powerful passionate way! Thank You for this good news of the Gospel. Amen.
Listen to Pete, Jill & Stuart Briscoe on the Telling the Truth broadcast at OnePlace.com
SPECIAL OFFER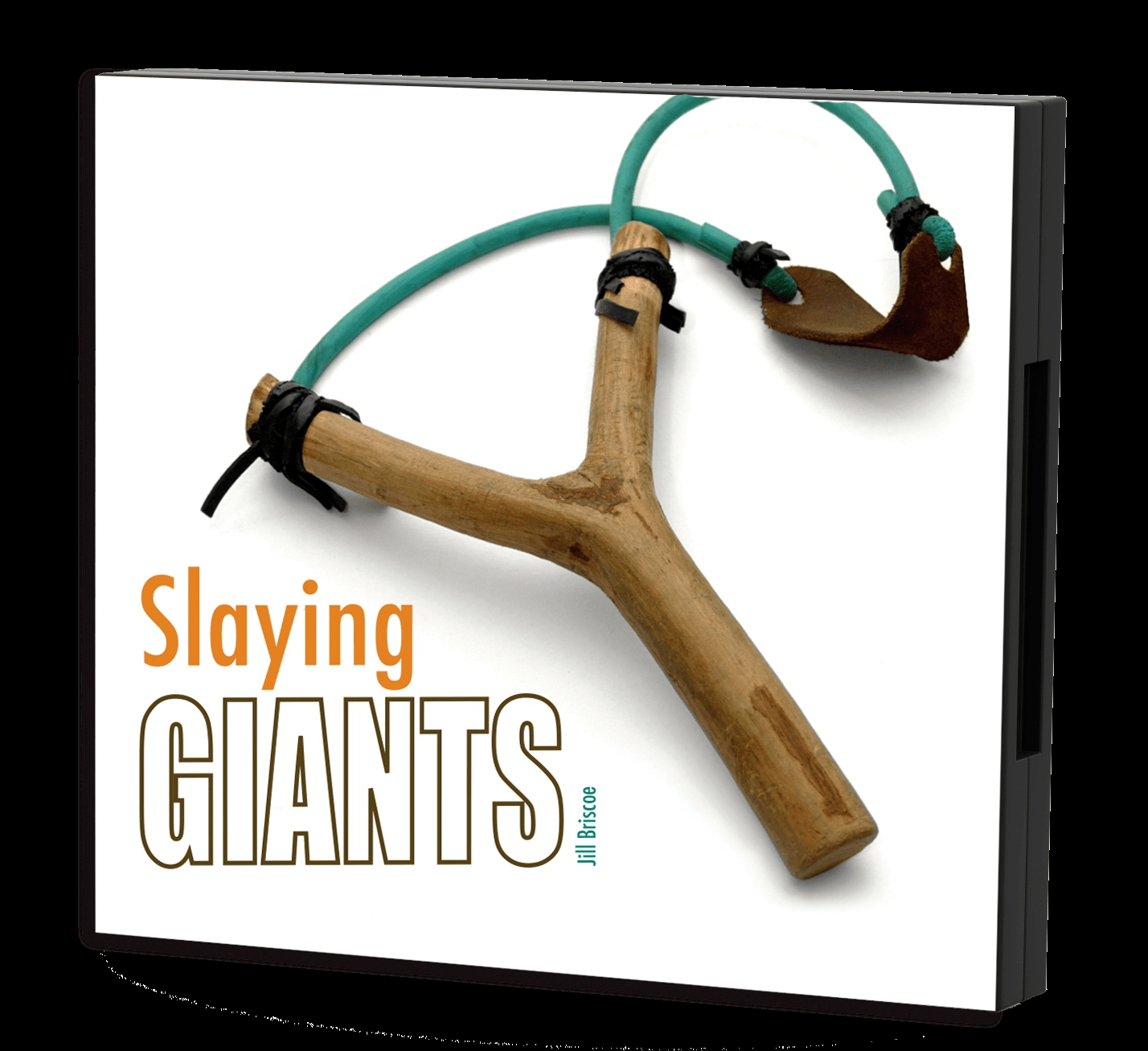 Jill's 3-message Slaying Giants DVD or CD series
Satan has an army of giants – problems, temptations, and tough circumstances – that he loves to place in the way of Christians. Jill Briscoe shows you how to defeat them in this encouraging 3-message DVD or CD series!