All the nations are God's instruments
Pastor Mark Jeske
All the time that you have been a believer, you've been told that you are an important agent of God. You are encouraged to see yourself as God's change agent, both individually and as part of your congregation, bringing God's Word and God's love to your community and the world. Scripture tells many stories of how God was at work through families of believers like Abraham's and through the nation of Israel.
Does it surprise you to hear that God just as readily uses unbelieving kings and their nations in his agenda? "Look at the nations and watch—and be utterly amazed. For I am going to do something in your days that you would not believe, even if you were told. I am raising up the Babylonians, that ruthless and impetuous people" (Habakkuk 1:5,6). Perhaps King Nebuchadnezzar thought Babylon's rise was due to his military brilliance or mastery of organizational theory. Ha! God thinks it was he who raised the Babylonians to power.

God used them to humble the stubborn nation of Judah and sequester them in captivity for a 70-year resting time. At just the right time God raised up a new overlord for the Middle East—Persia—and he led the Persian king, Cyrus, to decree that the Israelites could return home.

Do you suppose that God is still at work behind the scenes today, moving things around to grow his kingdom?
---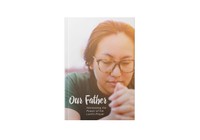 Harness the power of the Lord's Prayer!
Our Father is a small book with big insights. It gives you a behind-the-scenes look at the very meaning of the Lord's Prayer. With each phrase devotionally unpacked, you'll be more than inspired. You'll be empowered! 
For more from Time of Grace visit them at TimeofGrace.org.