Get out of the way
Diana Kerr
Full disclosure: I frequently doubt my ability to carry out the work God has given me to do. Writing devotions and blog posts that thousands of people read and running a life-coaching business is challenging and terrifying. I experience moments of inadequacy a lot.

I bet you doubt yourself too sometimes. I bet at times you feel incapable to lead a large team of employees, to organize that huge event at church, to serve as a teacher to the young children who are our country's future, or to raise your own children without messing them up. You question why God put you where he did and try to convince him you're not fit for the job.

Moses tried the same thing. (Spoiler alert: God didn't buy it.) "'O Lord, I have never been eloquent, neither in the past nor since you have spoken to your servant. I am slow of speech and tongue.' The Lord said to him, 'Who gave man his mouth? Who makes him deaf or mute? Who gives him sight or makes him blind? Is it not I, the Lord? Now go; I will help you speak and will teach you what to say'" (Exodus 4:10-12).

Moses made it all about himself, when it was actually all about God. It's easy to doubt when you focus on yourself. God reminds us to get over ourselves, to be obedient, and to let him work through us, inadequacies and all.
---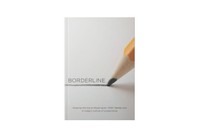 Draw the line at those "little" deadly sins!
Borderline is a warmly conversational, yet thought-provoking new book that will inspire you and perhaps even reset your views on the borderline issues. And it'll remind you all over again of the power of God's unconditional love and grace to help guide you through.
For more from Time of Grace visit them at TimeofGrace.org.