All things must pass
Pastor Mark Jeske
"The brother in humble circumstances ought to take pride in his high position. But the one who is rich should take pride in his low position, because he will pass away like a wild flower. For the sun rises with scorching heat and withers the plant; its blossom falls and its beauty is destroyed. In the same way, the rich man will fade away even while he goes about his business" (James 1:9-11).

How can the lowly in society possibly take pride in their high position? The point is not that people are saved through poverty or their own pain. Rather—those who have few earthly treasures and who have suffered a lot are less likely to view life on earth as paradise and more likely to be interested in the promises of the gospel. In Jesus' parable it was not Lazarus' poverty that carried him to Abraham's embrace but faith; his suffering stripped away all the comfortable illusions about life on earth, all the illusions that money can buy.

In the same way, some believers are rich in worldly wealth (Abraham, David, Solomon). But they have a special burden, because money easily turns people's heads, inflates their sense of self-importance, distracts them from godly priorities, and leads to a false sense of security. Wealth cannot much delay a sinner's death nor give him or her acquittal in God's court. A rich believer's true treasure lies in recognizing one's natural spiritual poverty and in utter reliance on the true righteousness that Christ alone gives.
---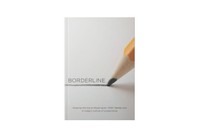 Draw the line at those "little" deadly sins!
Borderline is a warmly conversational, yet thought-provoking new book that will inspire you and perhaps even reset your views on the borderline issues. And it'll remind you all over again of the power of God's unconditional love and grace to help guide you through.
For more from Time of Grace visit them at TimeofGrace.org.