Mt. Zion
Pastor Mark Jeske
The term Zion has multiple layers of meaning and metaphor. It referred originally to the steep, narrow ridge of King David's original capital city of Jerusalem. Fortified with tall walls and blessed with a secure water supply, it was almost impregnable. When the temple was built on an old threshing floor to the north of that ridge, the term Zion stretched to include the temple precincts.

Zion can also refer to the entire city of Jerusalem and the "Daughter of Zion" to its inhabitants. The term grew in New Testament times to refer to all believers, that is, the church. It became a favorite congregation name among Christians in the 1800s. Also in those years Jews longing to return to the land of Israel coined the term Zionism to articulate strategies for how they might reconstitute their ancient land after many centuries of diaspora.

The most beautiful of all the uses of the name Zion is as a metaphor for heaven itself, the gathering of the people of God in the heavenly temple of God in the city of God: "But you have come to Mount Zion, to the heavenly Jerusalem, the city of the living God. You have come to thousands upon thousands of angels in joyful assembly, to the church of the firstborn, whose names are written in heaven" (Hebrews 12:22,23).
---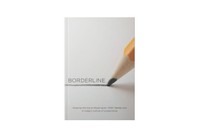 Draw the line at those "little" deadly sins!
Borderline is a warmly conversational, yet thought-provoking new book that will inspire you and perhaps even reset your views on the borderline issues. And it'll remind you all over again of the power of God's unconditional love and grace to help guide you through.
For more from Time of Grace visit them at TimeofGrace.org.