Win-win
Diana Kerr
Have you noticed that when you're busy or stressed, one of the first things to go is the time and energy you spend on others? In an effort to get through a busy season of life or a stressful day, we turn inward and focus on ourselves to try to get by.
Unfortunately, that tendency can be rather counterproductive. Studies show that those who encourage or compliment others, who volunteer, or who give away money or resources become happier as a result of those others-focused acts. Proverbs 11:25 seems to back up that data: "A generous man will prosper; he who refreshes others will himself be refreshed."
Dear family of believers, isn't that so true? "He who refreshes others will himself be refreshed." I'm sure you can think of a time when doing something for someone else lifted not just his or her spirits, but your own as well. (It probably made God smile too.)
My husband and I have been having fun being more generous lately. When it comes to deciding how much to spend on a gift for someone or whether we should pay for a friend's meal, he likes to say, "Will we miss that extra $20?" We never do.
Everyone needs boundaries, and no one can give and give of themselves endlessly without ever filling themselves back up. Thankfully, the beautiful truth is that if we're intentional about how we pour into others, God often fills us up with even more than we just poured out.
---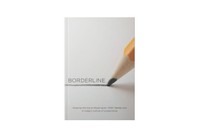 Draw the line at those "little" deadly sins!
Borderline is a warmly conversational, yet thought-provoking new book that will inspire you and perhaps even reset your views on the borderline issues. And it'll remind you all over again of the power of God's unconditional love and grace to help guide you through.
For more from Time of Grace visit them at TimeofGrace.org.