Church on the move
Pastor Mark Jeske
Any believer who's paying attention to the well-being of the Christians in the Middle East these days must be grieving. The military and political upheavals in that troubled region have made Christians vulnerable to both political tyranny and to the constant violent religious conflict going on between Sunni and Shiite Muslims. And then there are the hard-line Islamic right-wingers who want to establish a new worldwide caliphate. Iraq has lost over half of its Christian population in the last two decades; Syria's Christian losses are similar. Does this look as though God is not providing adequate protection for his people?

Or is it that God is more interested in people than in territory? It has happened often in history that God uses migrations of believers to bring the gospel to new places, and their hardships bring blessings to others. Consider the outcomes of the first large-scale persecution to break out in the New Testament era: "On that day a great persecution broke out against the church at Jerusalem, and all except the apostles were scattered. . . . Those who had been scattered preached the word wherever they went" (Acts 8:1,4).

From God's point of view, he can replace any material possessions his people may have lost. On judgment day, everything will be consumed anyway. What matters is being connected to our Savior in faith, connecting to each other, using our gifts to serve and help one another.

The church is people, not buildings or places.
---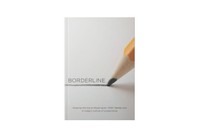 Draw the line at those "little" deadly sins!
Borderline is a warmly conversational, yet thought-provoking new book that will inspire you and perhaps even reset your views on the borderline issues. And it'll remind you all over again of the power of God's unconditional love and grace to help guide you through.
For more from Time of Grace visit them at TimeofGrace.org.