Choose not to hear
Pastor Mark Jeske
Back in the day, when I was teaching daily catechism class to middle school students, their clowning used to drive me crazy. It was like playing endless whack-a-mole—I tried to get on top of every misbehavior and scold them back into silent submission. One day a wise parent pulled me aside and told me, "They're doing it on purpose because they enjoy watching you get upset." That comment changed my life. I calmed down in class and became partly deaf and blind—some things I just chose not to respond to. They calmed down too.

You know, you don't have to try to field every ball that's hit your way. Some you let whizz past your ear out into the outfield. "A fool shows his annoyance at once, but a prudent man overlooks an insult" (Proverbs 12:16). That's one of the secrets of parenting. You don't have to go and dig out of your kid everything that she has mumbled under her breath. Let it go. Pretend you're hard of hearing. You don't have to react emotionally to everything your spouse says in the heat of the moment either. Let it go. Some hard words are best overlooked.

That's not to make light of bad behavior. God's Proverbial point is that people on their own will later come to regret their bad manners, or as their temper cools they will realize they didn't mean it. If you act deaf when an insult comes your way, it's one less argument.
---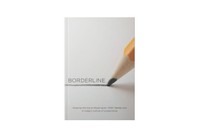 Draw the line at those "little" deadly sins!
Borderline is a warmly conversational, yet thought-provoking new book that will inspire you and perhaps even reset your views on the borderline issues. And it'll remind you all over again of the power of God's unconditional love and grace to help guide you through.
For more from Time of Grace visit them at TimeofGrace.org.