A Growth Strategy
By Rick Boxx
April 27, 2011
A friend, weary of the impact the economy has had on her business, asked me a good question. She wondered, "Is it okay to pray for more business?" I told her, "It depends."
She's grateful for what God's provided to date, but she also desires to see her business grow. I believe the answer lies in the motive.
If you're praying for more business out of worry and fear, then you're ignoring Jesus' command not to worry. Jesus focused on the motive when He said in Matthew 6:33, "But seek first his kingdom and his righteousness and all these things will be given to you as well."
If you desire to grow your business to better please God and serve customers, then I believe that's a prayer God can answer.
To host Rick Boxx to speak to your staff, church, or at your next event visit www.integrityresource.org.
Do you desire to be a spiritual leader in your workplace? Regi Campbell tells you how in practical and effective ways in his book,
About My Father's Business
By Regi Campbell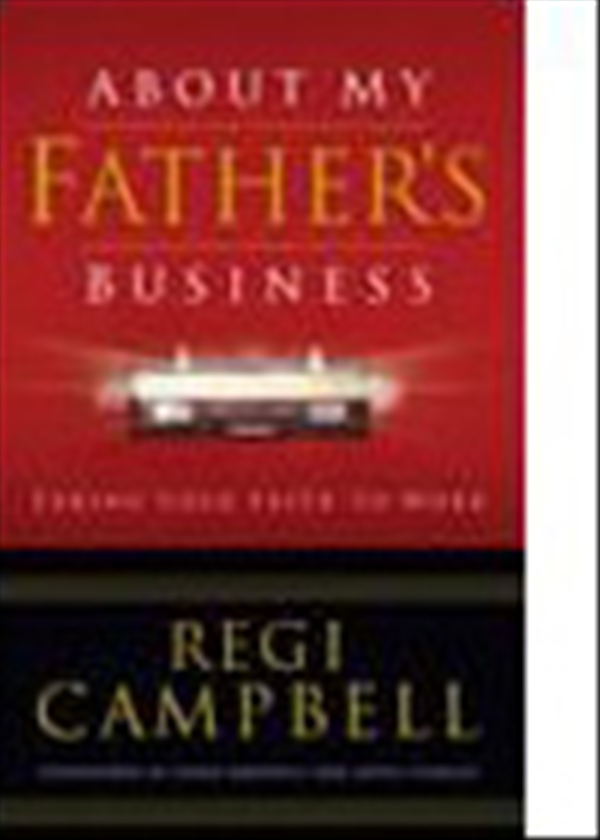 Buy this hardcover book today
For only $12!
Contact Rick Boxx at www.integritymoments.org, and to learn more about Integrity Resource Center go to integrityresource.org.