Whistleblower Backlash
By: Rick Boxx
August 11, 2010
According to the Kansas City Star, George Sarris is a whistleblower who allegedly suffered consequences due to his disclosure of safety deficiencies at Offutt Air Force Base. Mr. Sarris was an aircraft mechanic who discovered safety concerns on top secret planes that had gone unaddressed until after he went public.
His security clearance was revoked, his role was diminished, and he was called "suicidal." This, in spite of whistleblower protection laws designed to protect people in government who disclose important issues.
Proverbs 9:7 warns, "Whoever corrects a mocker invites insult; whoever rebukes a wicked man incurs abuse."
Regardless of the law, persecution is still likely when we rebuke someone who doesn't want truth disclosed. Doing the right thing isn't always easy, but it's still right.
To receive our popular "10 Biblical Business Principles" bookmark FREE, email admin@integrityresource.org
Contact Rick Boxx at www.integritymoments.org.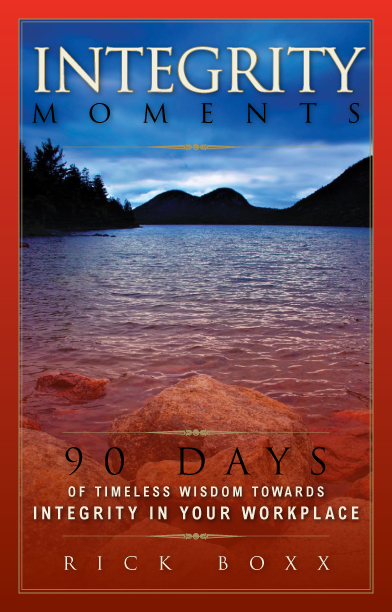 Integrity Moments Devotional
Start your day with Rick Boxx' devotional thoughts for the workplace, complete with biblical insights and thought provoking questions. 90 days of inspiration will lead you on a journey of encouragement as you walk out your work in a manner pleasing to God.
For more biblical teaching and resources from Rick Boxx and the Integrity Resource Center please visit integrityresource.org.