Time Management Tip
By Rick Boxx
August 31, 2010
Almost anyone in business will attest that time management is a critical factor between success and failure. It's so easy in our information overloaded world to become distracted. Putting out fires and addressing problems that are insignificant, can wipe out our day, while the real work goes undone.
Proverbs 12:11 teaches, "He who tills his land will have plenty of bread, But he who pursues worthless things lacks sense."
"Tilling our land," relates to fulfilling our God given call and purpose. Whatever God has called you to do is where you need to diligently apply your skills. Getting derailed with activities that are not meaningful is something to be avoided.
Consider the most important thing you can do today that will further God's purpose for your life, and do that.
To receive our popular "10 Biblical Business Principles" bookmark FREE, email admin@integrityresource.org
Contact Rick Boxx at www.integritymoments.org.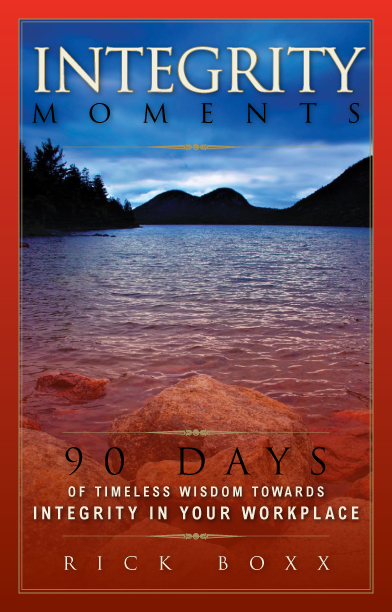 Integrity Moments Devotional
Start your day with Rick Boxx' devotional thoughts for the workplace, complete with biblical insights and thought provoking questions. 90 days of inspiration will lead you on a journey of encouragement as you walk out your work in a manner pleasing to God.
For more biblical teaching and resources from Rick Boxx and the Integrity Resource Center please visit integrityresource.org.