Continuous Improvement
By: Rick Boxx
December 10, 2013
Excellence is a Journey and it requires continuous improvement.
Our "Integrity Moments" is an example. Many years ago a radio executive encouraged me to develop a radio vignette on integrity in the workplace.
"Integrity Moments" began as a bland, straight text email. Today, we have 250 stations carrying our daily radio vignette, 15,000 daily email subscribers, and over 2 million people receiving a monthly version. The quality has vastly improved.
2 Thessalonians 1:11 says, "We constantly pray for you, that our God may make you worthy of His calling, and that by His power he may bring to fruition your every desire ..."
My desire is leaders modeling God's principles in their workplace. With God's power directing us to continuously improve, we have seen God change thousands of lives.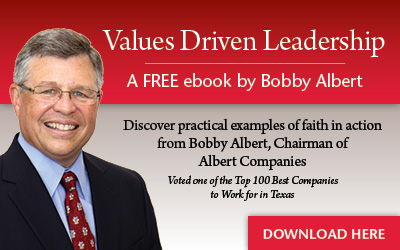 Learn more about Rick Boxx and Integrity Resource Center