Discerning God's Will-Part II
By: Rick Boxx
February 5, 2014
Yesterday, we discussed the first step in discerning God's will for your career. The second step, according to Proverbs 3:5, is "to lean not on your own understanding."
If you've ever been in a brainstorming session, you've realized that each person brings their own experiences and ideas to the table. Imagine how many ideas your Creator can add to your career plans!
Romans 12:2 teaches, "Do not conform to the pattern of this world, but be transformed by the renewing of your mind. Then you will be able to test and approve what God's will is—his good, pleasing and perfect will."
If you desire to know God's will for your career, renew your mind and lean on God's understanding, through prayer and by studying God's Word. Tomorrow we'll discuss step three.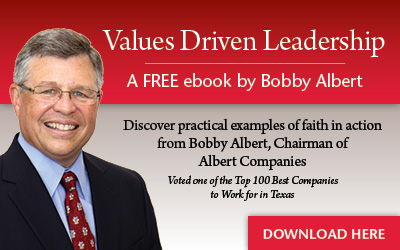 Learn more about Rick Boxx and Integrity Resource Center