A Trustworthy Business
by Rick Boxx
July 19, 2010
According to the Edelman agency, survey respondents previously pointed to "financial performance" and "quality products" as some of the most important attributes to determine trust in Corporate America. Since the recession, the importance of those factors has fallen dramatically. The key issues now include "transparent and honest practices" and "being a company I can trust."
Many now realize that a business can show great "financials," but if you can't trust the people producing those numbers, who cares? We need leaders much like the prophet Daniel.
In Daniel 6:4 it was said about him, "They could find no corruption in him, because he was trustworthy and neither corrupt nor negligent."
If you desire to have a strong corporate reputation, you and your team need to be trustworthy, diligent, and impeccably honest like Daniel.
To receive our popular "10 Biblical Business Principles" bookmark FREE, email admin@integrityresource.org
Contact Rick Boxx at www.integritymoments.org.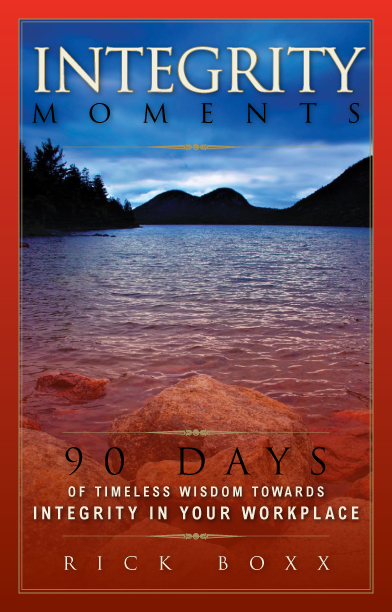 Integrity Moments Devotional
Start your day with Rick Boxx' devotional thoughts for the workplace, complete with biblical insights and thought provoking questions. 90 days of inspiration will lead you on a journey of encouragement as you walk out your work in a manner pleasing to God.
For more biblical teaching and resources from Rick Boxx and the Integrity Resource Center please visit integrityresource.org.