A Lonely Place
by Rick Boxx
June 1, 2010
Being a business owner can be lonely, but not usually as lonely as Debbie. Debbie's broken marriage had left her alone for over 15 years. In her new business she works in a quiet lonely office, and she has no family.
During our call, I asked Debbie if she was connected to a church. She then told me of her pastor's affair which devastated the church, leaving Debbie without a spiritual family.
Psalm 68:6 says, "God makes a home for the lonely; he leads out the prisoners into prosperity, only the rebellious dwell in a parched land."
If you're experiencing loneliness today, I pray for you, and Debbie, to remember God is faithful and you are not alone. I also pray that God leads you into a home for the lonely.
For encouragement and resources for your journey of being a godly leader in your workplace, visit www.integritymoments.org.
Contact Rick Boxx at www.integritymoments.org.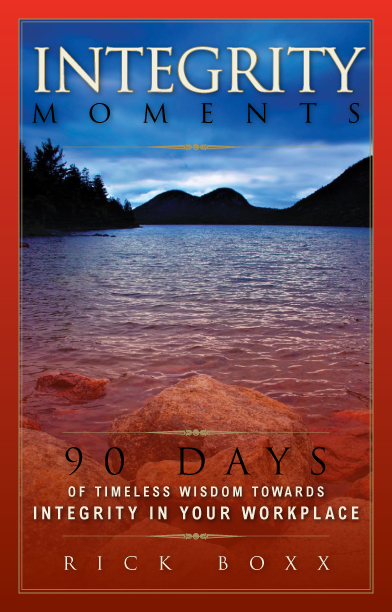 Integrity Moments Devotional
Start your day with Rick Boxx' devotional thoughts for the workplace, complete with biblical insights and thought provoking questions. 90 days of inspiration will lead you on a journey of encouragement as you walk out your work in a manner pleasing to God.
For more biblical teaching and resources from Rick Boxx and the Integrity Resource Center please visit integrityresource.org.