Nehemiah's Seven Step Plan: Step 4
By: Rick Boxx
June 11, 2015
This week we're discussing the leader Nehemiah and his effective seven step planning process. The fourth step to Nehemiah's plan was to "Develop the Strategy and Tactics."
For Nehemiah to rebuild the entire wall around Jerusalem in only 52 days took an effective strategy and God's favor. There are many ways Nehemiah could have tackled this challenging project, but we learn that Nehemiah took the wall and broke it down into 41 sections.
He doled those sections out to key teams who were used to working together and Nehemiah developed a strategy to overcome their enemies.
Nehemiah 4:18 says, "As for the builders, each wore his sword girded at his side as he built, while the trumpeter stood near me."
An effective business strategy is critical for your business to succeed long term.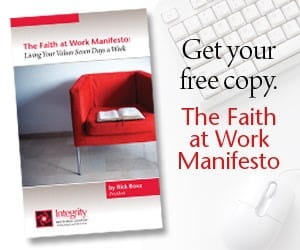 Learn more about Rick Boxx and Integrity Resource Center