Compassionate Catalyst Groups
By Rick Boxx
May 5, 2011
At a retreat in Branson, Missouri I learned that many there work seasonally in the entertainment industry, making minimal wages. This makes health care sometimes unaffordable.
With God's leading, the city leaders formed a "Health Care Catalyst Group" of influencers passionate about solving this issue. The end result was an efficient new health clinic that now serves the needy.
In Acts 6 Jesus' disciples discovered a need in their community. They pioneered a Catalyst group in verse 3 when they said, "Brothers, choose seven men from among you who are known to be full of the Spirit and wisdom. We will turn this responsibility over to them."
Your community likely has issues that could use your help. Are you willing to be a catalyst for change?
To learn more about having Rick Boxx speak to your business or at your upcoming event visit www.integrityresource.org.
Do you desire to be a spiritual leader in your workplace? Regi Campbell tells you how in practical and effective ways in his book,
About My Father's Business
By Regi Campbell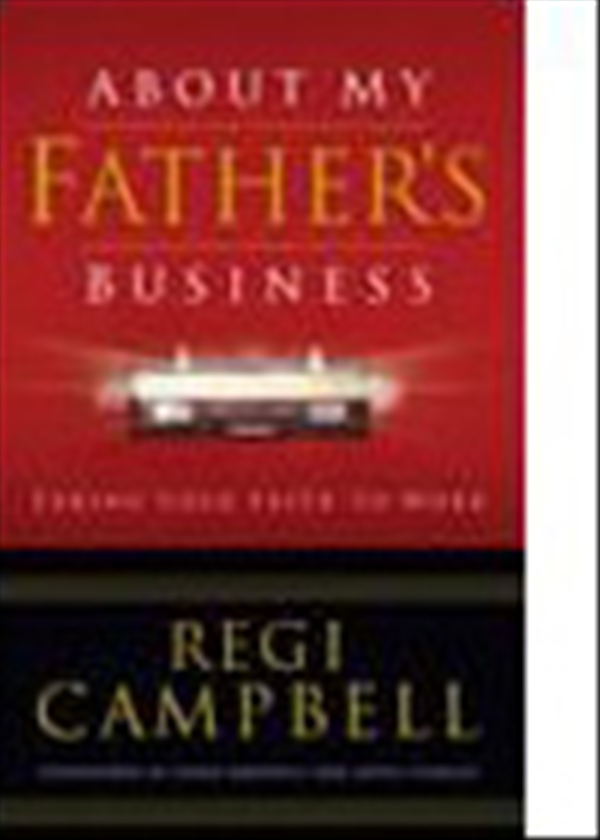 Buy this hardcover book today
For only $12!
Contact Rick Boxx at www.integritymoments.org, and to learn more about Integrity Resource Center go to integrityresource.org.