Already Equipped for Victory
By: Rick Boxx
October 22, 2010
Many Christians in this tough economy have called me for counsel, several feeling they've been abandoned by God.
In Judges 6:13-14 Gideon said to the angel of the Lord, "But sir," Gideon replied, "if the Lord is with us, why has all this happened to us? Where are all his wonders that our fathers told us about when they said, 'Did not the Lord bring us up out of Egypt?' But now the Lord has abandoned us and put us into the hand of Midian."
The Lord turned to him and said, "Go in the strength you have and save Israel out of Midian's hand. Am I not sending you?"
Sometimes God has already equipped us for victory. We just need to move forward in the strength God has given us.
Contact Rick Boxx at www.integritymoments.org, and to learn more about Integrity Resource Center go to integrityresource.org.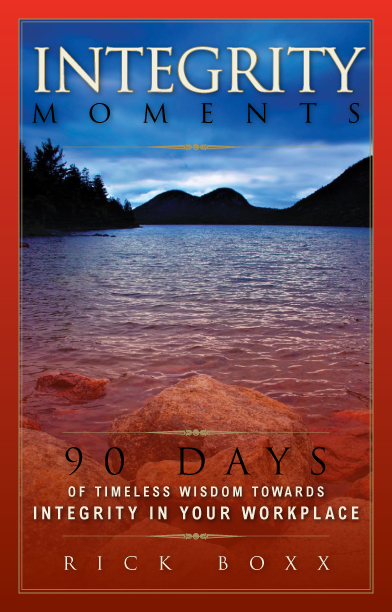 For more daily wisdom for the workplace check out Rick's devotional book "Integrity Moments." It makes a great gift as well!
Integrity Moments
90 Days of Timeless Wisdom Towards Integrity In Your Workplace
By: Rick Boxx