Thankful for Weaknesses
By: Rick Boxx
September 16, 2014
As my son, Jeremy, performs his morning routines Im reminded of his obsessive nature that often comes with autism. He frequently inspects the refrigerator, making sure each container is perfectly in place.
Jeremys obsessive nature is a curse at times, but it also helps him be one of the highest performers in his workplace.
We each have weaknesses that can also become our biggest strengths.
In 2 Corinthians 12:9 God told the Apostle Paul, My grace is sufficient for you, for my power is made perfect in weakness. Therefore I will boast all the more gladly about my weaknesses, so that Christs power may rest on me.
If youre frustrated with your weaknesses, pause and thank God, because with your weaknesses comes the opportunity to see Gods power shine in your workplace.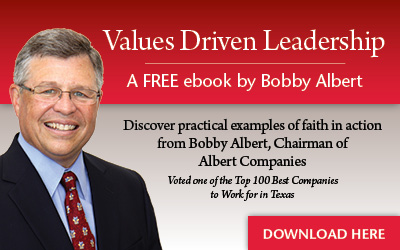 Learn more about Rick Boxx and Integrity Resource Center