Honest Intent
By Rick Boxx
September 14, 2010
Years ago, while sitting in a church parking lot, I was approached by a lady who appeared homeless. Normally, if someone asks for money I try to discover what their real need is and offer to get them food rather than give cash.
This particular morning, however, I didn't want to invest the time it would take to handle the situation properly. So out of expediency I gave her cash. To my dismay, moments later, she walked by with a bottle of wine.
King David in 1 Chronicles 29:17 provided some wisdom about our generosity. He taught, "I know, my God, that you test the heart and are pleased with integrity. All these things have I given willingly and with honest intent."
Generosity with honest intent is God's preferred method.
To receive our popular "10 Biblical Business Principles" bookmark FREE, email admin@integrityresource.org
Contact Rick Boxx at www.integritymoments.org.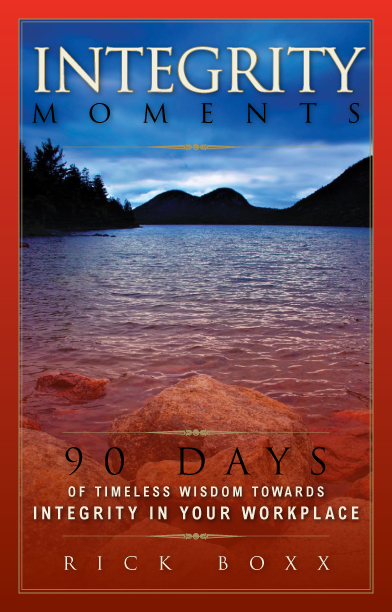 Integrity Moments Devotional
Start your day with Rick Boxx' devotional thoughts for the workplace, complete with biblical insights and thought provoking questions. 90 days of inspiration will lead you on a journey of encouragement as you walk out your work in a manner pleasing to God.
For more biblical teaching and resources from Rick Boxx and the Integrity Resource Center please visit integrityresource.org.