Following God's Lead
By Rick Boxx
September 24, 2010
One of the things I enjoy most about teaching is when God shows up, in response to my prayers. Recently, I was delivering a talk when I sensed God urging me to scrap one of my stories and substitute another.
I marveled as I watched closely the eyes of the men listening. That story resonated with them. Several men later talked about the profound impact of that illustration.
Jesus taught in John 14:26, "But the Counselor, the Holy Spirit, whom the Father will send in my name will teach you all things and will remind you of everything I have said to you."
God doesn't only speak through speeches. If you have a conversation or meeting scheduled today that needs God to show up, pray and then listen closely.

Contact Rick Boxx at www.integritymoments.org.
To learn more about Integrity Resource Center go to www.integrityresource.org
To better abide and walk with God in your workplace click here and order Richard Blackaby's "Unlimiting God".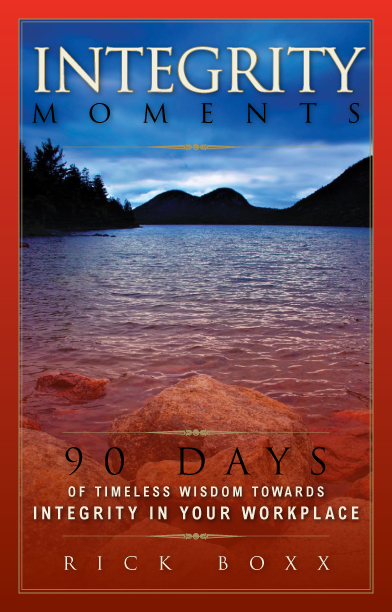 Integrity Moments Devotional
Start your day with Rick Boxx' devotional thoughts for the workplace, complete with biblical insights and thought provoking questions. 90 days of inspiration will lead you on a journey of encouragement as you walk out your work in a manner pleasing to God.
For more biblical teaching and resources from Rick Boxx and the Integrity Resource Center please visit integrityresource.org.