The Pain of Conflict
By: Rick Boxx
September 28, 2012
While mediating a conflict between two business partners I was reminded of the negative impact unresolved anger can have on us physically. Both partners had physical hurts that had festered for months without resolution, due to their conflict.
It became evident to me that neither was likely to experience healing until serious attempts were made to reconcile their differences.
Jesus taught in Matthew 5, "Therefore, if you are offering your gift at the altar and there remember that your brother has something against you,leave your gift there in front of the altar. First go and be reconciled to your brother; then come and offer your gift."
If you're involved in a conflict, do your physical and mental health a favor, do all that you can to resolve it quickly.
Have Rick Boxx speak at your next event, click here for more information.
Rick Boxx's How to Prosper in Business without Sacrificing Integrity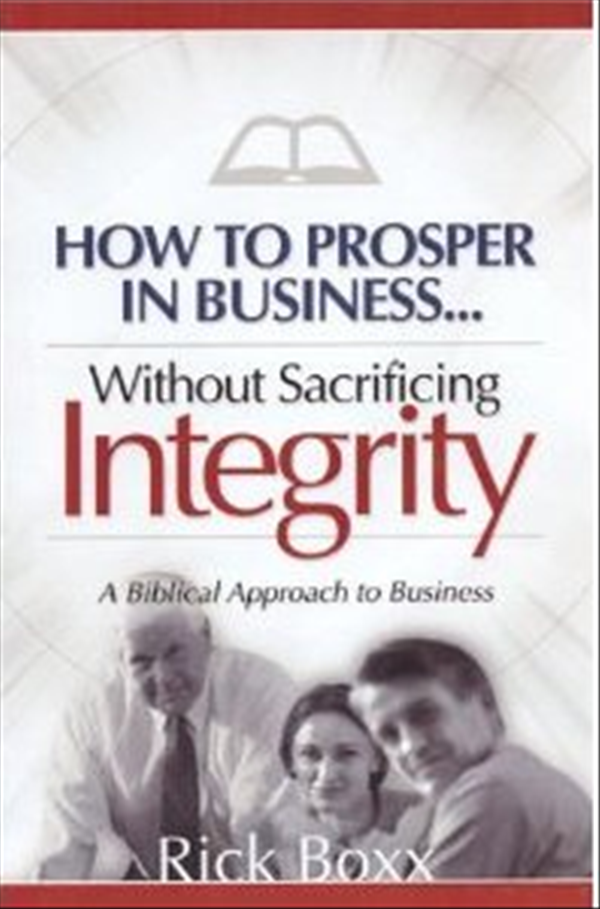 To survive long term, businesses must be profitable. You can accomplish this objective with integrity, or you can do it by whatever means you feel justifies the end, such as fraud, deceit, and ruthless business practices. Click here to purchase.
"How well are you modeling Faith, Integrity, Relationships, and Excellence in your work? Find out by taking Integrity Resource Center's free FIRE Assessment!"
Contact Rick Boxx at www.integritymoments.org, and to learn more about Integrity Resource Center go to integrityresource.org.