Labor Day Reminder
By: Rick Boxx
September 4, 2015
As we approach Labor Day I think it's helpful to remember how Labor Day came into existence. When unrestrained capitalism clashed with new technological innovations in the 1880s, it resulted in many unskilled workers being treated like children by their employers.
Feeling disrespected, factory workers in the railroad industry revolted, resulting in national strikes and violence. These workers wanted to be treated with respect. Instead, they felt used and abused, as if they were simply a resource to be used up and discarded
1 Peter 2:17 teaches, "Show proper respect to everyone, love the family of believers, fear God, honor the emperor."
As populism seems to be growing across America let's remember that all people, including unskilled workers, were made in God's image and worthy of respect. Your staff relations will improve dramatically!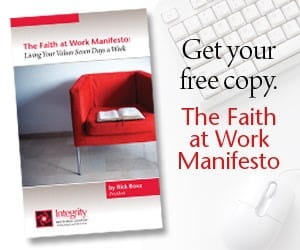 Learn more about Rick Boxx and Integrity Resource Center