The Lifter of My Head
Depression isn't a word I ordinarily associate with myself. It's touched my occasionally, but only three or four times in my life have I fallen to a low, low spot. When I'm down, my body shows it. For example, I hang my head, unable to look up.
When I hang my head it reflects my state of mind--shame, depression, despair, or uncertainty.
This makes me think of King David when Absalom, his son, usurps the throne. Instead of staying and fighting, the elderly monarch and a few trusted friends leave Jerusalem on foot. "But David continued up the Mount of Olives, weeping as he went; his head was covered and he was barefoot. All the people with him covered their heads too and were weeping as they went up" (2 Sm 15:30, NIV).
That may sound a little more extreme than the way we would respond today. They acted out what they felt.
If we are to believe the titles under the psalm, which are not part of the original text, Psalms 3 tells the poetic version of David's flight from his own son. It calls for deliverance, but in the middle of it, David makes a striking statement: "You are a shield around me, O LORD, you bestow glory on me and lift up my head" (3:3).
In thinking of that psalm, I particularly meditate on the phrase, "lift up my head." It presents a beautiful image for us. It's as if we are kneeling before a king, our heads lowered, perhaps even fearful, supplicants prostrate before the throne. We're facing the one who has the power of life and death by his word. The king reaches down, clasps our chins and with his own hands lifts our face upward. Now we look directly into his face. That gesture is to show that we have found favor with the ruler. The literal translation is to "make high" the head.
In the Bible, it's intriguing to see ways in which the idea of the position of the head is used. For instance, Nehemiah tells of the rebuilding of Jerusalem after the exile in Babylon. When Sanballat and others try to stop their work, the writer cries out, "Hear us, O our God, for we are despised. Turn their insults back on their own heads" (Neh 4:4a, NIV). Psalms 7:16 reads, "The trouble he causes recoils on himself; his violence comes down on his own head" (NIV).
Or, "For in the day of trouble he will keep me safe in his dwelling; he will hide me in the shelter of his tabernacle and set me high upon a rock. Then my head will be exalted above the enemies who surround me" (Ps 27:5-6a, NIV).
Here's a nice contrast: "O Sovereign LORD, my strong deliverer, who shields my head in the day of battle—do not grant the wicked their desires, O LORD…. Let the heads of those who surround me be covered with the trouble their lips have caused" (Ps 140:7, 8a, 9, NIV).
The best image of the lifting up of the head comes from an incident recorded in the story of Nehemiah, the cup bearer of King Artaxerxes of Persia. He writes: "In the month of Nisan in the twentieth year of King Artaxerxes, when wine was brought for him, I took the wine and gave it to the king. I had not been sad in his presence before; so the king asked me, 'Why does your face look so sad when you are not ill? This can be nothing but sadness of heart.' I was very much afraid…" (Neh 2:1-3a, NIV).
Nehemiah tells the king about his sadness for the destroyed city of Jerusalem. The king lifts Nehemiah's head by listening to his servant and granting him permission and provision to rebuild Jerusalem.
This is the lifting up of the head—something all of us need at times. I can think of a couple of times when I've said harsh words, done something stupid, or behaved badly. I felt so guilty and ashamed of my actions that I couldn't look anyone in the eye. I kept my head down and my eyes averted.
The other day I pulled out in front of another driver. I honestly didn't see him, but that didn't excuse me. He leaned on his horn and swerved around me. I held my head low and avoided his gaze. I knew I was wrong.
Isn't that the way we are with God? Awareness of failure makes us drop our gaze, or even avoid praying.
Here's another example. In an irritated mood, I had said several harsh things to a man that calls me three or four times a week and wants to chat for half an hour. During a morning jog the next morning, as I ran down the quiet street, I kept thinking of what I had said to the man. Even though I had apologized immediately, I felt ashamed. It was as if I couldn't look God in the eyes as I prayed. I raced along the road, my eyes on the ground in front of me.
"I'm sorry," I kept saying. "I've hurt someone and I know that pierces your heart too. Forgive me."
I kept running, my heart heavy, and my steps seemed too slow. I probably told God a dozen times I was sorry. Then I felt a wave of peace come over me. It was as if God lifted my chin so that I could look into divine eyes, and then said, "I forgive you."
I didn't hear words. I didn't need to.
I knew that God had lifted my head and shown me favor.
Why are you cast down, O my soul? And why are you disquieted within me? Hope in God, for I shall yet praise Him, the help of my countenance and my God. --Psalms 42:11, NKJV
But You, O LORD, are a shield for me, my glory, and the one who lifts up my head. I cried to the LORD with my voice, and He heard me from His holy hill. --Psalms 3:3-4, NKJV
Lifter of My Head,
thank you for making me look upward,
and thank you for looking down on me with favor.
May I ever be faithful to you. Amen.
For more from Cec, please visit www.cecilmurphey.com.
For more from Cec, please visit www.cecilmurphey.com.
---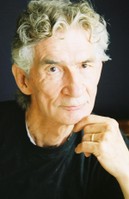 Cecil Murphey has written more than one hundred books on a variety of topics with an emphasis on Spiritual Growth, Christian Living, Caregiving, and Heaven. He enjoys preaching in churches and speaking and teaching at conferences around the world. To book Cec for your next event, please contact Twila Belk at 563-332-1622.