Después de esto miré, y he aquí una gran multitud, la cual nadie podía contar, de todas naciones y tribus y pueblos y lenguas, que estaban delante del trono y en la presencia del Cordero, vestidos de ropas blancas, y con palmas en las manos(Apocalipsis 7:9 RV 1960).
Mi marido y yo acabamos de regresar de visitar unos familiares en otro estado. ¡Tuvimos un tiempo maravilloso! El clima estaba perfecto, la compañía excepcional, la comida… bueno, demasiado.
De todos modos, sé que usted entiende cuando digo que la visita estuvo encantadora. Por muchos meses nos hicimos mucha ilusión planeando el viaje, y luego ello pasó tan rápidamente que nos costó creer que ya estábamos de vuelta en el aeropuerto, esperando llegar a casa.
Un día no será de esa forma. Cuando hayamos respirado nuestro último suspiro y nos hayamos ido para estar con el Padre, estaremos de pie alrededor del trono, juntos con nuestra familia eterna, para nunca más estar separados por millas (kilómetros) o circunstancias… o hasta aún la muerte. ¡Qué reunión tan maravillosa que será esa!
Hasta entonces, comprometámonos de nuevo nuestro tiempo y esfuerzos para orar y dar testimonio a aquellos que aún no han aceptado esa familia eterna, porque verdaderamente no queremos que ellos se pierdan ese eterno reencuentro. Sólo Dios puede salvar, pero Él ya ha hecho Su parte enviando a Su Hijo para pagar el precio de admisión a esa gran fiesta de reencuentro. Él también nos ha dotado de la responsabilidad imponente de acompañarlo a Él en oración e intercesión, así como vivir nuestras vidas en un camino que los otros verán a Jesús en nosotros y querrán afiliarse a la Familia Dios. ¡Que seamos nosotros fieles para iluminar el camino a casa para aquellos que todavía moran en la oscuridad!
***
After these things I looked, and behold, a great multitude which no one could number, of all nations, tribes, peoples, and tongues, standing before the throne and before the Lamb, clothed with white robes, with palm branches in their hands (Revelation 7:9, NKJV).
My husband and I just returned from visiting family in another state. We had a wonderful time! The weather was perfect, the company outstanding, the food…well, way too much of it.
Still, I know you understand when I say the visit was bittersweet. We looked forward to it for months, and then it zipped by so quickly we could hardly believe we were at the airport, waiting to go back home.
Someday it won't be that way. When we have breathed our last and gone on to be with the Father, we will gather around the throne, together with our eternal family, never again to be separated by miles or circumstances…or even death. What a wonderful reunion that will be!
Until then, let's recommit our time and efforts to pray for and witness to those who have yet to join that eternal family, for truly we don't want them to miss that everlasting reunion. Only God can save, but He has already done His part by sending His Son to pay the price of admission to that great reunion party. He has also blessed us with the awesome responsibility of partnering with Him in prayer and intercession, as well as living our lives in a way that others will see Jesus in us and want to join God's family. May we be faithful to light the way home for those who still dwell in darkness!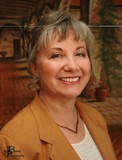 Kathi Macias, popular speaker and prolific author, is an Angel-award winning writer who has published nearly thirty books, including her latest releases, Mothers of the Bible Speak to Mothers of Today (New Hope Publishers) and My Son John (a novel from Sheaf House). Whether keyboarding her latest book, keynoting a conference, or riding on the back of her husband's Harley, Kathi "Easy Writer" Macias is a lady on a mission to communicate God's vision. Her insightful words—filled with passion, humor and soul nourishment—refresh audiences from all walks of life. Join Kathi as she hosts "Write the Vision" every Thursday from 6—7 p.m. (Pacific Time) via THE International Christian Network (www.theicn.com). To learn more about Kathi or to book her for your next event, visit www.KathiMacias.com. Spanish translations by Cynthia Alcantara (cynthia.alcantara1@gmail.com).