"Luego les dijo: Id, comed grosuras, y bebed vino dulce, y enviad porciones a los que no tienen nada preparado; porque día santo es a nuestro Señor; no os entristezcáis, porque el gozo de Jehová es vuestra fuerza" (Nehemías 8:10 Reina Valera 1960).
No puedo decirle cuantas veces he dicho, "El gozo de Jehová es mi fuerza" sin pararme realmente a reflexionar sobre esas palabras en el contexto del versículo y el pasaje. Esta mañana he estado haciendo exactamente eso, y repentinamente me enteré que esas palabras fueron dichas en una temporada de gran celebración. Todo el pueblo de Israel se encontraba reunido ante Esdras el sacerdote que leía del Libro de la Ley de Moisés, algo que la gente no había oído o había estudiado por mucho tiempo. Cuando ellos oyeron los mandamientos de Dios y realizaron a qué distancia en su forma de vivir se habían ido ellos según Su Palabra, comenzaron a llorar. Pero Nehemías, el gobernador, les explicó que esto no era un día para el llanto, pero era mejor dicho para la celebración ya que ellos habían vuelto a descubrir el gozo de estar en la presencia de Dios y escuchando Su Ley y Su Palabra.
¿Cuánto más debería esa verdad hablarnos hoy? ¿Cómo es posible que nosotros podamos afligirnos y quejarnos y lamentar nuestras circunstancias y fracasos cuando, de hecho, Dios nos ha bendecido más allá de lo que nos podamos imaginar? Soy tan culpable de esto, y esto rompe mi corazón cada vez que el Espíritu de Dios me trae este pecado a mi atención. ¿Después que todo lo que Dios ha hecho por mí, yo me atrevo a quejarme, compadecerme a mí misma, y pensar que merezco algo mejor? Casi puedo oír a Nehemías que me advierte contra esto, recordándome que cada día es un día de celebración cuando conocemos a Cristo como nuestro Salvador y Señor, cuando estamos asegurados de la eternidad con Él, y cuando recibimos la bienvenida en Su presencia en cualquier momento que deseamos estar allí.
¿Y por qué no desearíamos ir allí? Su presencia, después de todo, es donde experimentamos el gozo y usamos Su fuerza para enfrentarnos a cualquier cosa que tengamos por delante. Somos llamados a ser un pueblo que celebra la presencia de Dios y todo lo que va con ello. ¿Pero de verdad… lo hacemos así?
El autor Keri Wyatt Kent, en su excelente libro Profundamente Amado, escribe, "la disciplina de la celebración nos trae el gozo." Quizás este es nuestro problema. No nos hemos disciplinado a celebrar muchas bendiciones que Dios ha otorgado sobre nosotros, antes que nada dándonos la bienvenida de estar ante Su misma presencia. ¿Se unirá usted a mí para practicar la disciplina de entrar a Su presencia y celebrar quién es Él es y todo que Él ha hecho por
***
Then he said to them, "Go your way, eat the fat, drink the sweet, and send portions to those for whom nothing is prepared; for this day is holy to our Lord. Do not sorrow, for the joy of the Lord is your strength" (Nehemiah 8:10, NKJV).
I can't tell you how many times I've said, "The joy of the Lord is my strength" without really stopping to reflect on those words in context of the verse and passage. This morning I've been doing exactly that, and it struck me that these words were spoken at a time of great celebration. The people of Israel were assembled together as Ezra the priest read from the Book of the Law of Moses, something the people hadn't heard or studied in quite some time. When they heard God's commands and realized how far they had drifted from living according to His Word, they began to weep. But Nehemiah, the governor, explained to them that it was not a day for weeping, but rather for celebration as they re-discovered the joy of being in God's presence and listening to His Law and His Word.
How much more should that truth speak to us today? How is it possible that we can mourn and complain and lament our circumstances and failures when, in fact, God has blessed us beyond imagining? I am so guilty of this, and it breaks my heart each time God's Spirit draws this sin to my attention. After all God has done for me, I would dare to complain, to feel sorry for myself, to think I deserve better? I can almost hear Nehemiah cautioning me against this, reminding me that every day is a day of celebration when we know Christ as our Savior and Lord, when we are assured of eternity with Him, and when we are welcomed into His presence any time we wish to go there.
And why would we not wish to go there? His presence, after all, is where we experience joy and draw on His strength to face whatever lies ahead. We are called to be a people who celebrate God's presence and all that goes with it. But do we…really?
Author Keri Wyatt Kent, in her excellent book Deeply Loved, writes, "The discipline of celebration ushers in joy." Perhaps that's our problem. We haven't disciplined ourselves to celebrate the many blessings God has bestowed upon us, first and foremost welcoming us into His very presence. Will you join me in practicing the discipline of coming into God's presence and celebrating who He is and all He has done for us? Then we can truly say, "The joy of the Lord is [our] strength."
***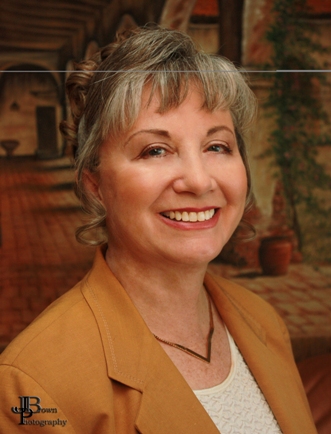 Kathi Macias, popular speaker and prolific author, is an Angel-award winning writer who has published nearly thirty books, including her latest releases, Mothers of the Bible Speak to Mothers of Today (New Hope Publishers) and My Son John (a novel from Sheaf House). Whether keyboarding her latest book, keynoting a conference, or riding on the back of her husband's Harley, Kathi "Easy Writer" Macias is a lady on a mission to communicate God's vision. Her insightful words—filled with passion, humor and soul nourishment—refresh audiences from all walks of life. Join Kathi as she hosts "Write the Vision" every Thursday from 6—7 p.m. (Pacific Time) via THE International Christian Network (www.theicn.com). To learn more about Kathi or to book her for your next event, visit www.KathiMacias.com. Spanish translations by Cynthia Alcantara (cynthia.alcantara1@gmail.com).