"Y en ningún otro hay salvación; porque no hay otro nombre bajo el cielo, dado a los hombres, en que podamos ser salvos" (Hechos 4:12 RV 1960).
Cuando éramos jóvenes (o tal vez no tan jóvenes) y la gente nos llamaba nombres despectivos, esto dañó nuestros sentimientos. Si corriéramos a casa llorando sobre ello, nuestros padres pueden haber tratado de hacernos sentirnos mejor diciéndonos que los nombres no importan. ¿Pero es eso verdadero?
En muchas culturas, los nombres importan mucho. Los padres no eligen los nombres de sus niños(as) basados en tendencias corrientes o competición de popularidad. Los nombres que ellos dan a sus descendientes significan algo, ya sea el nombre de un pariente mayor o un nombre que denota los sueños de los padres o deseos para el futuro de su niño(a).
Dios no sacó un nombre de un sombrero para Su único Hijo. Él lo llamó Yeshua (Jesús), queriendo decir "la Salvación de Dios" "o Salvador/Liberador de parte de Dios. Después, en el Libro de Hechos, vemos a Pedro y a Juan enfrentados por los líderes religiosos judíos y preguntado en que autoridad ellos predicaban. Pedro proclamó el nombre de Jesús no sólo como su autoridad, sino como el ÚNICO nombre dado por Dios y llevando del poder de la salvación a la humanidad.
Ningún otro nombre. Ninguno. Sólo uno. ¿Exclusivo? Absolutamente. No Buda o Mahoma o Moisés o alguien más. Sólo Jesús. ¿Importan los nombres? Ciertamente que sí. Y el enemigo de las almas de la humanidad sabe esto muy bien. Esta es la razón por la usted nunca oye que la gente usa los nombres de otros líderes religiosos como una maldición – únicamente Jesús. Esta es la tentativa del diablo para burlarse y denigrar el único Nombre que puede traer la salvación. Podemos nosotros, como Cristianos, mantenernos fieles a no sólo honrar ese Nombre cuando hablamos, sino también en nuestras vidas diarias y en nuestras acciones. Ya que los nombres realmente importan - sobre todo el Nombre sobre todo nombre, el Nombre de Yeshua/Jesús.
***
"There is no other name under heaven given among men by which we must be saved" (Acts 4:12, NKJV).
When we were young (or maybe not so young) and people called us derogatory names, it hurt our feelings. If we ran home crying about it, our parents may have tried to make us feel better by telling us that names don't matter. But is that true?
In many cultures, names matter a lot. Parents don't choose their children's names based on current trends or popularity contests. The names they assign to their offspring mean something, whether the name of an older relative or a name denoting the parents' dreams or wishes for their child's future.
God didn't pick a name out of a hat for His only Son. He called Him Yeshua (Jesus), meaning "God's Salvation" or "Rescuer/Deliverer from God." Later, in the Book of Acts, we see Peter and John confronted by the Jewish religious leaders and asked in whose authority they preached. Peter proclaimed the name of Jesus as not only his authority but as the ONLY name given by God and carrying the power of salvation for mankind.
No other name. None. Only one. Exclusive? Absolutely. Not Buddha or Mohammed or Moses or anyone else. Only Jesus. Do names matter? They certainly do. And the enemy of the souls of mankind knows this full well. It is the reason you never hear people use the names of other religious leaders as curse words—only Jesus. It is the devil's attempt to mock and denigrate the only Name that can bring salvation. May we, as Christians, be found faithful to not only honor that Name when we speak, but also in our everyday lives and actions. For names truly do matter—especially the Name above all names, the Name of Yeshua/Jesus.
***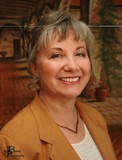 Kathi Macias, popular speaker and prolific author, is an Angel-award winning writer who has published nearly thirty books, including her latest releases, Mothers of the Bible Speak to Mothers of Today (New Hope Publishers) and My Son John (a novel from Sheaf House). Whether keyboarding her latest book, keynoting a conference, or riding on the back of her husband's Harley, Kathi "Easy Writer" Macias is a lady on a mission to communicate God's vision. Her insightful words—filled with passion, humor and soul nourishment—refresh audiences from all walks of life. Join Kathi as she hosts "Write the Vision" every Thursday from 6—7 p.m. (Pacific Time) via THE International Christian Network (www.theicn.com). To learn more about Kathi or to book her for your next event, visit www.KathiMacias.com. Spanish translations by Cynthia Alcantara (cynthia.alcantara1@gmail.com).