"Lo necio del mundo escogió Dios para avergonzar a los sabios; y lo débil del mundo escogió Dios para avergonzar a lo fuerte" (1 Corintios 1:27 RV 1960).
Después de escribir una serie de ficción de cuatro libros basada en la gente en varios países que es perseguida para su fe, seguí con una serie de tres libros basada en víctimas del tráfico humano, ahora estoy en medio de escribir una novela basada sobre la vida de Harriet Tumban. La investigación y la escritura de estos libros han desafiado mi fe desmesuradamente, así como me ayuda a mí a re-prioritizar mi vida y mis objetivos.
Harriet Tubman era en efecto una de las mujeres más asombrosas que alguna vez vivieron. Aunque ella no tenía dinero ni tenía una educación académica, una esclava con una docena de hermanos y hermanas, ninguno de los cuales tenía suficiente para comer o para decidir si vivían o morían. Harriet fue golpeada más veces de las que ella podía recordar y sostuvo una herida de la mano de uno de sus amos que la dejaron con una abolladura permanente en su frente, así como dolores de cabeza y una enfermedad de sueño extraña que duró su vida entera.
Pero nada de eso la detuvo. Esta joven esclava adquirió una fuerte relación personal con Dios a partir de sus años más tempranos, cultivándola diariamente y practicándola bajo las condiciones más crueles. Como consiguiente, ella se hizo una de las mujeres más valerosas y admiradas que alguna vez vivieron.
Harriet Tubman, conocida como la "Moisés de su gente," escapó a la libertad cuando era una adulta joven y luego regresó al territorio de los esclavos, donde había un gran precio sobre su cabeza, diecinueve veces, rescatando con éxito aproximadamente 300 esclavos, incluso muchos de los propios miembros de su familia. Dios usó a esta mujer inculta, que permaneció sin dinero la mayor parte de su vida, para hacer hazañas increíbles que afectaron innumerables vidas — y Él quiere hacer lo mismo con nosotros.
¿Le intimida esto a usted tanto como a mí? ¿Cómo podemos posiblemente vivir una vida tan poderosa y significativa como esta asombrosa mujer? Aquí está el secreto: Harriet Tubman fue capaz de conducir una vida de gran heroísmo porque ella cultivó una vida de la gran fe.
No deje que el enemigo lo intimide o decirle que usted no está equipado para conducir una vida noble, valerosa, inspirando a los demás por su gran fe. Recuerde, "Los necios del mundo escogió Dios para avergonzar a los sabios; y lo débil del mundo escogió Dios para avergonzar a lo fuerte".
***
But God has chosen the foolish things of the world to put to shame the wise, and God has chosen the weak things of the world to put to shame the things which are mighty (1 Corinthians 1:27, NKJV).
After writing a four-book fiction series based on people in various countries who are persecuted for their faith, followed by a three-book series based on human trafficking victims, I am now in the midst of writing a novel built around the life of Harriet Tubman. Researching and writing these books have challenged my faith beyond measure, as well as helping me to re-prioritize my life and my goals.
Harriet Tubman was indeed one of the most amazing women who ever lived. Yet she was penniless and uneducated, a slave with a dozen siblings, none of whom ever had enough to eat or even any say in whether they lived or died. Harriet was beaten more times than she could remember and sustained an injury at the hand of one of her masters that left her with a permanent dent in her forehead, as well as headaches and a strange sleeping sickness that lasted her entire life.
But none of that stopped her. This young slave girl acquired a strong personal relationship with God from her earliest years, cultivating it daily and practicing it under the cruelest of conditions. As a result, she became one of the most courageous and admired women who ever lived.
Harriet Tubman, known as the "Moses of her people," escaped to freedom as a young adult and then went back into slave territory, where there was a sizeable bounty on her head, nineteen times, successfully rescuing some 300 slaves, including many of her own family members. God used this uneducated woman, who remained penniless most of her life, to do incredible feats that affected countless lives—and He wants to do the same with us.
Does that intimidate you as much as it does me? How can we possibly live a life as powerful and meaningful as this amazing woman? Here is the secret: Harriet Tubman was able to lead a lifetime of great heroism because she cultivated a lifetime of great faith.
Don't let the enemy intimidate you or tell you you're ill-equipped to lead a noble, courageous life, inspiring others by your great faith. Remember, "God has chosen the foolish things of the world to put to shame the wise, and God has chosen the weak things of the world to put to shame the things which are mighty."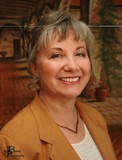 Kathi Macias, popular speaker and prolific author, is an Angel-award winning writer who has published nearly thirty books, including her latest releases, Mothers of the Bible Speak to Mothers of Today (New Hope Publishers) and My Son John (a novel from Sheaf House). Whether keyboarding her latest book, keynoting a conference, or riding on the back of her husband's Harley, Kathi "Easy Writer" Macias is a lady on a mission to communicate God's vision. Her insightful words—filled with passion, humor and soul nourishment—refresh audiences from all walks of life. Join Kathi as she hosts "Write the Vision" every Thursday from 6—7 p.m. (Pacific Time) via THE International Christian Network (www.theicn.com). To learn more about Kathi or to book her for your next event, visit www.KathiMacias.com. Spanish translations by Cynthia Alcantara (cynthia.alcantara1@gmail.com).