Estas cosas os he hablado para que en mí tengáis paz. En el mundo tendréis aflicción, pero confiad, yo he vencido al mundo. (San Juan 16:33 RV 1995).
¿Cuántas veces ha oído usted que aquellos que profesan ser Cristianos y pasan por medio de grandes problemas preguntan, "¿Donde está Dios?" Quizás usted mismo hasta ha dicho esas palabras. Incluso si realmente no las hemos dicho, probablemente las hemos pensado algunas veces — por lo menos por un instante. Pero adentro, muy profundamente sabemos la respuesta, ¿verdad? Dios está todavía en el Trono, fiel como siempre, nunca marchándose o abandonándonos.
¿Entonces, por qué reaccionamos como si Él nos hubiera abandonado cuándo nos viene un desastre? Jesús no dijo que PODRÍAMOS tener aflicción en el mundo; Él nos aseguró que la tendríamos. ¿Pero qué más dijo Él? "Pero confiad, yo he vencido al mundo." Su promesa fiel a nosotros consiste en que no hay ningún proceso o aflicción o desastre que puede robar nuestro aseguramiento de la salvación, nuestra promesa de la vida eterna con Él. El es quién venció al mundo cuando salió de la tumba y ahora nos sostiene en Sus manos que tienen aún las cicatrices de los clavos. Nosotros le pertenecemos, y Él está en completo control, aun cuando nos sentimos abrumados por nuestras circunstancias.
El Pastor Peter Paul de Bangalore, India, entiende esto. Un seguidor dedicado a Cristo, este pastor valiente se atrevió a repartir Nuevos Testamentos a niños Musulmanes. ¿El resultado? Su casa y todas sus pertenencias fueron destruidas, y ahora su familia se quedó sin casa. Cuando la policía llegó, ellos detuvieron a Peter Paul en vez de a sus atacantes, acusándolo de "inquietar la armonía comunal" distribuyendo libros cristianos a la gente joven Musulmana. Lo mandaron a la prisión, pero esto no lo paró. Él predicó a presidiarios compañeros y ganó muchos para Cristo.
¿Qué tiene el Pastor Peter Paul que decir sobre todo esto? "La persecución no es un accidente. Esto es la expectativa."
Este humilde pastor cree en las palabras de Jesús. Él entiende que en el mundo él tendrá la tribulación; él también se alegra en medio de esa tribulación porque sabe que él pertenece a Aquel que ya ha "vencido el mundo."
¡Y nosotros también, queridos amigos, así es que alegrémonos juntos!
***
"In the world you will have tribulation; but be of good cheer, I have overcome the world" (John 16:33, NKJV).
How many times have you heard professing Christians in the midst of trials ask, "Where is God?" Perhaps you've even said those words yourself. Even if we haven't actually spoken them, we've probably all thought them at times—at least for an instant. But deep down we know the answer, don't we? God is still on the Throne, faithful as always, never leaving or forsaking us.
So why do we react as if He had abandoned us when disaster strikes? Jesus didn't say we MIGHT have tribulation in the world; He assured us that we WOULD have it. But what else did He say? "Be of good cheer, I have overcome the world." His faithful promise to us is that there is no trial or tribulation or disaster that can steal our assurance of salvation, our promise of eternal life with Him. The One who overcame the world when He burst forth from the grave now holds us in His nail-scarred hands. We belong to Him, and He is in complete control, even when we feel overwhelmed by our circumstances.
Pastor Peter Paul of Bangalore, India, understands that. A dedicated follower of Christ, this courageous pastor dared to hand out New Testaments to Muslim children. The result? His house and all his belongings were destroyed, and his family is now homeless. When the police showed up, they arrested Peter Paul instead of his attackers, charging him with "disturbing communal harmony" by distributing Christian books to Muslim young people. He was put in prison, but that didn't stop him. He preached to fellow inmates and won many to Christ.
What does Pastor Peter Paul have to say about all this? "Persecution is not an accident. It is the expectation."
This humble pastor believes the words of Jesus. He understands that in the world he will have tribulation; he also rejoices in the midst of that tribulation because he knows he belongs to the One who has "overcome the world."
And so do we, dear friends, so let's rejoice together!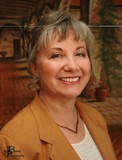 Kathi Macias, popular speaker and prolific author, is an Angel-award winning writer who has published nearly thirty books, including her latest releases, Mothers of the Bible Speak to Mothers of Today (New Hope Publishers) and My Son John (a novel from Sheaf House). Whether keyboarding her latest book, keynoting a conference, or riding on the back of her husband's Harley, Kathi "Easy Writer" Macias is a lady on a mission to communicate God's vision. Her insightful words—filled with passion, humor and soul nourishment—refresh audiences from all walks of life. Join Kathi as she hosts "Write the Vision" every Thursday from 6—7 p.m. (Pacific Time) via THE International Christian Network (www.theicn.com). To learn more about Kathi or to book her for your next event, visit www.KathiMacias.com. Spanish translations by Cynthia Alcantara (cynthia.alcantara1@gmail.com).