… sino que, siguiendo la verdad en amor, crezcamos en todo en aquel que es la cabeza, esto es, Cristo (Efesios 4:15 RV).
Los bebés son adorables, y ellos pueden salirse con un comportamiento infantil porque…bueno, ellos son bebés y no esperamos algo más de ellos. Pero cuando los adultos se comportan de manera infantil (lo cual por lo general se traduce a "egoístamente"), no es tan mono o adorable, ¿verdad?
Las Escrituras nos dicen que el camino "para crecer en todas las cosas" en Cristo es decir la verdad con amor. Lucho con la parte de la verdad porque no quiero hacer daño a los sentimientos de los demás. Algunas personas que conozco ignoran la parte del amor y sólo sueltan la verdad, dejando un rastro de oyentes heridos detrás de ellos.
Hay una razón por la advertencia de decir la verdad en dos partes y con amor. El amor sin la verdad no es realmente amor en absoluto. Esto permite que la gente permanezca en su pecado, se revuelque en estilos de vida destructivos, y cause estragos en otros. La verdad sin el amor, sin embargo, puede dañar tanto a los oyentes que ellos nunca realmente se recuperan, pero llevan más bien sus heridas por el resto de sus vidas y a menudo las pasan a aquellos dentro de su esfera de influencia.
El decir la verdad con amor tiene un objetivo específico: restaurar la relación correcta, primero con Dios y segundo con otros. Esto es el ministerio de reconciliación que Jesús comenzó mientras Él estaba en la tierra y que Él nos ha dado ahora. Realizamos ese ministerio sabiendo la verdad de Dios (revelada por Su Hijo, por las Escrituras, y por Su Espíritu Santo que vive dentro de nosotros), y luego decir esa verdad a otros con la intención de verlos salvados, sanados, liberados, y realizando el objetivo de Dios para sus vidas. Si no decimos la verdad con esa intención pura, entonces no la decimos con amor.
Esto comienza con nuestro propio "saber" de la verdad, queriendo decir que tenemos una relación personal con Jesús y el Espíritu Santo vive dentro de nosotros a consecuencia de esa relación, y nosotros cultivamos/hacemos más profunda esa relación leyendo/estudiando/viviendo la verdad de las Sagradas Escrituras. El mundo está lleno de gente perdida, quebrantada, y adolorida que necesita "al adulto Cristiano" que les digan la verdad con amor. ¡Comprometámonos a movernos más allá de la mona etapa infantil de nuestra fe y convertirnos en personas que dicen la verdad con amor a aquellos quién tan desesperadamente tienen necesidad de oírla!
***
…speaking the truth in love, [we] may grow up in all things into Him who is the head—Christ (Ephesians 4:15, NKJV)
Babies are adorable, and they can get away with childish behavior because…well, they're babies and we don't expect anything else from them. But when adults behave childishly (which usually translates into "selfishly"), it's not so cute or adorable, is it?
The Scriptures tell us that the way to "grow up in all things" in Christ is to speak the truth in love. I struggle with the truth part because I don't want to hurt people's feelings. Some people I know ignore the love part and just blurt out truth, leaving a trail of wounded listeners behind them.
There is a reason for the two-part admonition to speak the truth in love. Love without truth isn't really love at all. It allows people to remain in their sin, to wallow in destructive lifestyles, and to wreak havoc on others. Truth without love, however, can so damage the listeners that they never really recover but carry their wounds through the rest of their lives and often pass them on to those within their sphere of influence.
Speaking the truth in love has a specific purpose: to restore right relationship, first with God and second with others. That's the ministry of reconciliation which Jesus began while He was on earth and which He has now given to us. We fulfill that ministry by knowing God's truth (as revealed through His Son, through the Scriptures, and through His Holy Spirit living within us), and then speaking that truth to others with the intention of seeing them saved, healed, delivered, and fulfilling God's purpose for their lives. If we are not delivering the truth with that pure intention, then we are not speaking it in love.
It all starts with our own "knowing" of the truth, meaning we have a personal relationship with Jesus and the Holy Spirit lives within us as a result of that relationship, and we cultivate/deepen that relationship by reading/studying/living the truth of the Holy Scriptures. The world is full of lost, broken, and hurting people who need "grown-up" Christians to speak the truth in love. Let's commit to move beyond the cute baby stage of our faith and become effective truth-in-love speakers to those who so desperately need to hear it!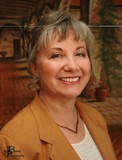 Kathi Macias, popular speaker and prolific author, is an Angel-award winning writer who has published nearly thirty books, including her latest releases, Mothers of the Bible Speak to Mothers of Today (New Hope Publishers) and My Son John (a novel from Sheaf House). Whether keyboarding her latest book, keynoting a conference, or riding on the back of her husband's Harley, Kathi "Easy Writer" Macias is a lady on a mission to communicate God's vision. Her insightful words—filled with passion, humor and soul nourishment—refresh audiences from all walks of life. Join Kathi as she hosts "Write the Vision" every Thursday from 6—7 p.m. (Pacific Time) via THE International Christian Network (www.theicn.com). To learn more about Kathi or to book her for your next event, visit www.KathiMacias.com. Spanish translations by Cynthia Alcantara (cynthia.alcantara1@gmail.com).