Moreover it is required in stewards that one be found faithful. (1 Corinthians 4:2)
In Paul's day, the steward was an estate manager. As a whole, the steward was in charge of the general operation of the establishment, but only as instructed within the guidelines agreed to by the head of the house. In a similar way, the Christian steward is entrusted with "the mysteries of God," the revealed truth of God as disclosed in the person of Jesus Christ. Like the earthly steward, he is expected by the Master to be faithful in the performance of his duties.
---
In every day, in every way… be encouraged!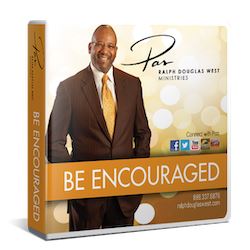 Sometimes life is a struggle. But when you know that the God of the universe has got your back, you can get through anything.
That's why we want to send you Pas' new 4-part series Be Encouraged when you give below to help share that peace and strength with others.
Get your copy today and walk through the story of Jesus' incredible love for you as told in Pas' signature style. We pray it encourages your heart and enriches your spirit!
And thank you for giving generously to encourage others in God's love.