Therefore you are no longer a slave but a son . . . (Galatians 4:7)
You are God's adopted child, so enjoy your liberty as an heir of God the Father. The designation of your adoption is in your heart because God has sent the Spirit of His Son to live there. No human family that adopts a child is capable of placing within that child their DNA. But God has sent His Spirit into your heart, and now you belong to Him. No human illustration can adequately capture this miracle; only by faith are you able to comprehend the depth of God's love toward you.
---
These are stories Jesus wants you to hear!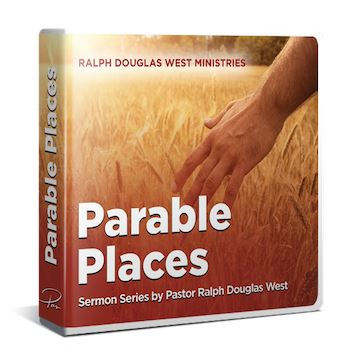 If you've ever wondered if God is really interested in you, it's time you explored Pas' 6-message series, Parable Places.
Let Pastor West take you to some special venues where you can experience Jesus' direction and life-changing love through the stories He shared. You'll be inspired to see how Christ never hurries past the needs of those He loves – and that includes you!
This 6-message series is our way of saying thanks for your gift below to share the Gospel and help more people grow in their faith.
Be encouraged – and thank you for encouraging others through your support!