Today's Word for Pastors...
The lot is cast into the lap, but its every decision is from the Lord. 
Proverbs 16:33
Today's Preaching Insight...
Fleeting
The empire does not strike back, the empire strikes out! All world empires are temporary. One comes after another and they do not strike back, they all strike out. As we confront our culture with Daniel we're reminded of the futility of putting faith in human governments. We see our only hope in a stone that is not cut with human hands. The Lord Jesus Christ is coming to fill the earth with a kingdom of peace and glory. When will these things come to pass? They come to pass when the toes of Daniel emerge in human history.
(To read the entire article "The Hope of Human History" by O.S. Hawkins at Preaching.com, click here)
Today's Extra...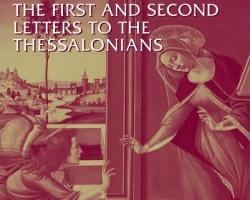 This Week's Book
The First and Second Letters to the Thessalonians
Reviewed On: November 09, 2009
Among the outstanding commentaries recently released, one of our favorites is Gordon Fee's new work on The First and Second Letters to the Thessalonians (Eerdmans), part of the New International Commentary on the New Testament series. Fee offers a marvelous exposition of the biblical text, along with helpful theological reflections and practical observations. Pastors who plan to preach or teach on the Thessalonian letters will want this resource close at hand. 
Preaching magazine is the premier resource for those who proclaim the Word. To begin your own subscription, go to http://magazine.preaching.com/subscribe/.