A 'pole sane!' Pity Party
 "But the LORD said to him, 'What are you doing here, Elijah?'" - (1 Kings 19:9)
Elijah was one of the greatest prophets who ever lived. First Kings 18 reports one of the greatest days a prophet could possibly have when Elijah led the chosen people of God into a great and mighty revival. In response to his sermon, they shouted that they were going to put God first. As an evidence of their fervent dedication to God they helped him kill 850 false prophets of the wicked King Ahab and his depraved Queen Jezebel.
The very next day when Elijah received a message from Queen Jezebel that she was going to kill him, this great and brave prophet ran into the wilderness then slumped down in exhausted despair under a broom bush tree and asked God to kill him. God did not kill him but He did answer his prayer. He fed him with supernatural bread then put him in a deep sleep. This gave Elijah the strength to travel to a cave where God asked him "What are you doing here, Elijah?"
If this can happen to a great man of God, this can and does happen to all of us sooner or later. Elijah was having a pity party. With my severe physical limitations if I get anywhere near a pity party I immediately sink like a cannonball in a swimming pool! In East Africa they have an often repeated Swahili saying: "pole sane!" It means "Poor pitiful you – poor one – so sorry for you!"
Writing as one who cannot survive a 'pole sane' pity party I warn you to flee this temptation like a plague. It's a blueprint for a burnout. If this finds you having a pity party let God ask you "What are you doing here?"

---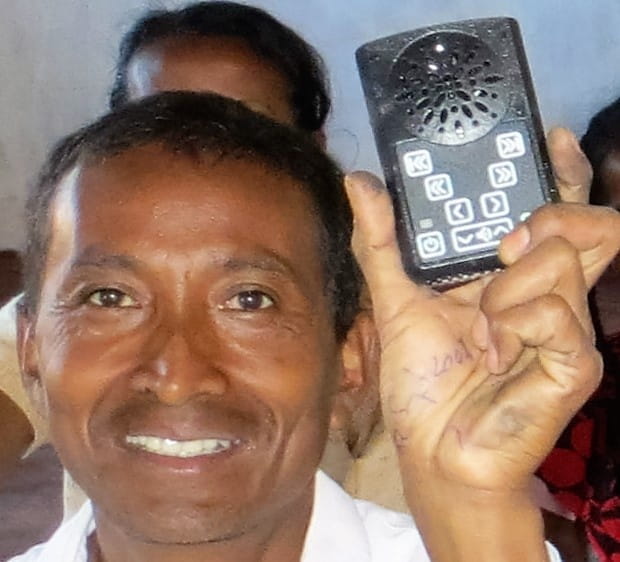 Give MBC to developing nations
Do you love The Mini Bible College by Dick Woodward? We do, too! That's why ICM has translated MBC into more than 40 languages and distributes it for free to church leaders, pastors and small groups all over the world.